On Tuesday, a group including two former lieutenant governors–Jeff Kottkamp and Jennifer Carroll–and two former members of Congress started its effort to stand against proposed state constitutional amendments from the Constitution Revision Commission (CRC).
Save My Constitution kicked off its efforts with a media event in Tallahassee and the members of the new group called on Florida voters to oppose all amendments put on the November ballot by the CRC.
"We may not be public officeholders any longer, but we still take the duty to support, protect, and defend the Florida Constitution seriously, and when something suspicious happens in the public policy arena, we feel compelled to act," Kottkamp, a Republican who served under Gov. Charlie Crist, said. "The CRC is an unelected body that represents nobody and is not accountable to anybody, and it plainly acted beyond the scope of its given authority as defined in the Florida Constitution. We believe Florida voters are being preyed upon by a multitude of confusing, intentionally misleading, and politically bundled constitutional amendments that were promoted by special interests groups. This is an assault on our Constitution by ideas and proposals that clearly do not belong in our Constitution. We are standing up today out of genuine concern for our communities, out of fear for our children and grandchildren, and because we have a burden for the integrity and preservation of our Constitution and our state."
Former state Rep. Jim Kallinger, a Republican. also weighed in.
"The bottom line is the CRC and its proposals simply cannot be trusted," Kallinger insisted. "These proposals are intentionally and dishonestly drafted to be vague in order to confuse voters and conceal their political agenda. We plan to educate voters on the duplicity of the CRC and the dangers of these proposed amendments from now through the November election through speaking engagements and both social and traditional media. We sincerely feel it is our obligation and duty to fairly warn Floridians about what is going on and encourage them to vote no on all CRC amendments."
Former state Rep. Don Brown, a Republican from the Panhandle, also took aim at the CRC's proposals.
"The unfortunate conduct of the CRC can serve as a vitally important lesson and a strong reason for the people of Florida to immediately restore a system of checks and balances in the processes used to amend our Constitution," Brown said. "The people's voice must be preserved and the influence of special interests controlled. Toward that end, moving forward, our coalition will be earnestly working with our colleagues currently serving in the Florida House and Senate. We plan to begin discussions regarding the development of a joint resolution to be advanced during the session next year, which will result in a legislative resolution that will appear on the ballot in 2020. We would like to either see the CRC abolished or the creation of an appropriate framework and scope of authority around the CRC that would prevent abuses of power in the future."
Former state Rep. Ken Littlefield, a Republican from Pasco County, made his case for why he was opposing the CRC's amendments.
"This is bigger than politics and political parties. This is about our Constitution and the future of our great state," Littlefield said. The CRC proposals should be handled by our elected representatives through the legislative process, not placed in the Constitution. The abuse of power here is too flagrant and the potential consequences of inaction are too great. We can't sit idly by and wait for this to happen again 20 years from now. The time for action is now, and we expect that our coalition will continue to grow as former members from both sides of the aisle learn what we are trying to accomplish. We look forward to engaging the people of Florida on this most important issue."
Other members of the group include Republican former U.S. Reps. Sandy Adams and Connie Mack and a host of former state legislators.
The CRC has proposed the following amendments for Floridians to vote on come November:
Amendment 6 which creates a bill of rights for crime victims and raises the mandatory age of retirement for judges from 70 to 75.
Amendment 7 which gives survivors of first responders and military personnel killed in the line of duty college tuition benefits, make universities wanting to raise fees require a two-third vote from their trustees and places the Florida college system in the state Constitution.
Amendment 9 which bans energy exploration in Florida waters and includes vaping indoors with no smoking policies.
Amendment 10 which makes the Legislature start sessions in January instead of March in evern numbered years, creates a state counter-terrorism office, ensures the state veterans affairs department is mandated by the state Constitution and makes all county sheriffs, tax collectors, property appraisers, supervisors of elections and clerks of circuit court elected positions.
Amendment 11 which revises languages about owning property, adds wording for a high-speed rail system and ends the state Saving Clause which deals with ensures amendments do not effect sentencing crimes that take place before those ammendments are approved.
Amendment 12 which bars elected officials from lobbying when in office and for six years after leaving those offices and stops office holders from using their positions for personal gain.
The CRC also placed Amendment 8, establishing term limits for country school board members, expanding civics teaching and reforming how charter schools report, and Amendment 13 banning greyhound racing on the ballot. Judges have removed those two proposals though the legal process for both is ongoing.
Kevin Derby can be reached at Kevin.Derby@floridadaily.com.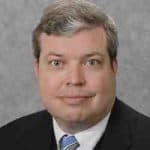 Latest posts by Kevin Derby
(see all)