U.S. Rep. Maria Elvira Salazar's, R-Fla., proposal to offer small businesses an extra year to pay back Economic Injury Disaster Loan (EIDL) funds due to the pandemic, moving the repayment time from one year to two, is being backed by the Biden administration.
At the start of the month, Salazar offered a bill on the matter. U.S. Rep. Sharice Davids, D-Kansas, is the main cosponsor. Other backers include U.S. Rep. Mario Diaz-Balart, R-Fla., U.S. Rep. Annie Craig, D-Minn., and U.S. Rep. Dan Meuser, R-Penn.
"Currently, EIDL loan recipients must start paying their loans back after 1 year. When business owners initially drew these loans in response to the COVID-19 disaster, no one anticipated that we would still be facing a global pandemic a year later. Now the first payments of many loan recipients are due in March and April of 2021, but many local job creators have not been able to grow or recover while the pandemic is still raging. This extension is critical so that small business owners who took out a loan during the height of the COVID-19 pandemic do not have to start making payments until at least 2022," Salazar's office noted.
The Biden administration announced that it would make Salazar's proposal a policy for the Small Business Administration (SBA).
"Many of our local job creators applied for EIDL loans at the beginning of the outbreak and yet the pandemic has continued to take a devastating toll on our small businesses," said Salazar. "We cannot force our struggling small business owners to repay these loans at a time when many are barely able to keep their doors open. I am so proud that my bipartisan legislation has officially become SBA policy."
"For almost one year now, the coronavirus pandemic has devastated our communities, and especially the futures of our small businesses. Even with the vaccine rollout speeding up, the pandemic is far from over, and our small businesses need all the help they can get to make it through. I'm proud to introduce this legislation with Rep. Salazar to delay repayment on EIDL loans for the small businesses that form the backbone of our community and economy," said Davids when Salazar introduced the bill.
Reach Kevin Derby at kevin.derby@floridadaily.com.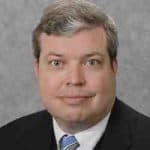 Latest posts by Kevin Derby
(see all)