Florida's Top 5 Scariest Places
Below is a list of sites in Florida known to disturb locals and tourists, alike.
These sites were selected according to the volume of historical significance and overall volume of reports among a variety of sources throughout the state of Florida.
[RELATED: Florida's most unique museums and exhibits]
5. Cassadega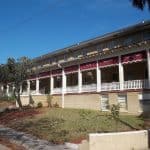 Located just west of Daytona Beach, secluded, unincorporated town of Cassadega is home to many self-described psychic mediums and spiritualists. The community's remarkably unique populace is known as a friendly and charming group that welcomes visitors, especially those who stay at Cassadega Hotel.
While the town's remote setting and spiritual-centered theme are sufficient for creating an eerie setting, the key reason for Cassadega's ranking is due to the hotel.
According to local folklore, the hotel is haunted by multiple ghosts, but the most popular ghost story centers around a particular man from the 1930's. According to locals, Arthur a man of Irish descent,was known to end his day with whiskey and a cigar, which you can still smell at night. Other reports include apparitions of Arthur in his favorite rocking chair.
4. Apollo 1 Launch Complex: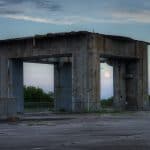 Located on Canaveral National Seashore, complex #34 at Kennedy Space Center's Apollo 1 Launch site marks one of the greatest tragedies in NASA's history. On Jan. 27 during pre-launch testing, a fire erupted and killed Roger Chaffee, Gus Grissom and Ed White. In the decades since the disaster, visitors to the complex have reported various phenomena ranging from mysterious screams to floating apparitions. The complex was temporarily discontinued as part of a the bus tour, but officials from NASA have yet to comment on any reports of strange occurrences.
3. St. Augustine Lighthouse: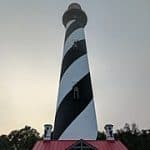 Shadows and voices of spirits have been reported that are believed to be the voices of two young girls: Mary and Eliza Pettee, daughters of Hezekiah Pettee. According to the lighthouse tour, the girls mischievously rode one of the construction supply carts down its rail, but the cart's brakes failed and the resulting crash on the ocean dock led to their death.
2. Key West Cemetery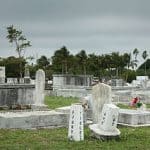 Key West Cemetery's ranking stems from more than 100-years worth of reports of bizarre incidents, including sounds of the laughter of children from unidentifiable sources and a ghostly apparition of a Bahamian-dressed woman with an angry expression on her face.
1. Bellamy Bridge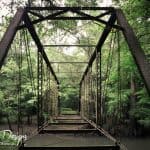 According to multiple reports and BellamyBridge.org, visitors to the historical site in Marianna, FL claim they've seen ghostly apparitions of a woman who matches the description of Elizabeth Jane Croom Bellamy, a young woman who died nearby in 1837.
SIMILAR STORIES:
• Top 'Weird Florida' Stories of 2018
• Florida's Most Unique Exhibits and Museums