U.S. Rep. Scott Franklin, R-Fla., is continuing his effort to ensure China does not take part in the Rim of the Pacific military exercises.
Last month, Franklin brought out a proposal to "further block the People's Republic of China from participating in the Rim of the Pacific, the world's largest international maritime warfare exercise, until it has recognized and addressed it's genocidal actions against the Uighur Muslims."
Franklin weighed in on his bill at the end of last month.
"The People's Republic of China's continued oppression of the Uighur Muslims is one of the most repugnant human rights abuses in modern history. As the world leader in standing up for human dignity, the United States must do everything in our power to pressure the PRC into ceasing its horrific behavior. My bill will hold China accountable for their actions against the Uighurs as a condition for being allowed to participate in the Rim of the Pacific (RIMPAC) military exercise," said Franklin.
"As the world's largest international maritime warfare exercise, RIMPAC gives participating nations the opportunity to increase their tactical proficiency through military-to-military relations and interoperability. Participation in RIMPAC provides a certain amount of international legitimacy that the PRC does not deserve. The U.S. and its allies should not allow an adversary with a clear track record of aggression and human rights abuses to gain knowledge on maritime operations that could be used against it in the future," Franklin concluded.
Almost a dozen Republicans have lined up to co-sponsor the bill including U.S. Reps. Jim Banks of Indiana and Kat Cammack, John Rutherford, Maria Elvira Salazar and Greg Steube of Florida.
"It should be common sense that we shouldn't be engaging in military exercises with China while they actively commit genocide against the Uighur people," said Steube. "I am honored to join Rep. Franklin and the Republican Study Committee in supporting legislation that will hold our adversaries in China accountable for these egregious, ongoing human rights abuses."
The bill was sent to the U.S. House Foreign Affairs and the Armed Services Committees. So far, there is no companion measure over in the U.S. Senate.
Franklin showcased his proposal in an op-ed that ran at RealClear Defense last week.
"There was a time when the free world stood in defiance of totalitarian regimes that engaged in genocide, human rights abuses, and reckless aggression. Sadly, much of the international community continues to allow China's behavior to go on unabated due to financial interest, a lack of willpower, or fear of reprisal. The U.S. has historically played an important role by taking a principled stance against aggressive totalitarian regimes. Millions of Americans across our country still see America as the defender of freedom and liberty. Millions of people across the world are also watching to see if America will take a stand and demonstrate leadership against the PRC's revolting practices. The U.S. must find ways to push back against Chinese aggression at every given opportunity. Including a requirement to end PRC human rights abuses as an additional condition of participating in RIMPAC will send an important message to the PRC that its attempts to remake the world order in its totalitarian image are unacceptable," Franklin wrote.
Reach Kevin Derby at kevin.derby@floridadaily.com.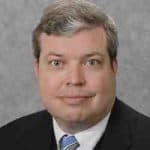 Latest posts by Kevin Derby
(see all)