On Wednesday, U.S. Rep. Scott Franklin, R-Fla., brought out a bill "to prohibit the importation of all petroleum products originating from Venezuela."
Franklin's "Prohibiting Oil Trade with Venezuela's Tyrant Act" has more than 20 Republican co-sponsors including Florida Republican U.S. Reps. Kat Cammack, Mario Diaz-Balart, Byron Donalds, Neal Dunn, Carlos Giménez, Brian Mast, John Rutherford, Maria Elvira Salazar, Greg Steube and Michael Waltz.
"By engaging in talks with the Máduro regime, the Biden administration has again shown it is more interested in buying oil from ruthless dictatorships than supporting domestic production," said Franklin. "Removing oil sanctions on Venezuela to offset purchasing from Russia would simply be replacing support for one dictator with another. My legislation would prevent the Biden administration from empowering the Maduro regime by blocking Venezuelan oil imports. The solution to America's energy needs is to unleash our domestic oil market and buy American, not filling the coffers of brutal foreign dictators.
"Increasing American energy can also help cut off Russia's energy cash flow and provide affordable, reliable energy to global allies. Maintaining these sanctions is one of our strongest diplomatic and strategic tools. President Biden's consideration of removal of these sanctions jeopardizes the safety and economic security of America. This administration must stop putting political expediency above national security and unleash the U.S. domestic energy market," added Franklin.
"If the Biden administration agrees to weaken sanctions on the murderous, anti-American Máduro dictatorship, it would be shamelessly selling out freedom for the Venezuelan people and America's national security interests," said Díaz-Balart. "Instead, the United States must pursue a policy that prioritizes American values, rather than trading one type of blood oil for another."
"Nicolas Máduro is just another puppet of Vladimir Putin and Xi Jinping," said Giménez. "The fact that President Biden sent a delegation to Venezuela and is using current U.S. sanctions as a bargaining chip with an illegitimate government is a slap across the face to the thousands of Venezuelan constituents I represent."
The bill was sent to the U.S. House Ways and Means Committee. So far, there is no companion measure in the U.S. Senate.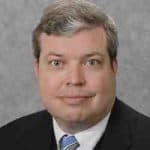 Latest posts by Kevin Derby
(see all)