Two months into his first term on Capitol Hill, U.S. Rep. Scott Franklin, R-Fla., announced this week that he joined the For Country Caucus, a group of veterans "who are dedicated to working together in a nonpartisan way to create a more productive government."
The caucus has more than two dozen members and is lead by U.S. Reps. Jared Golden, D-Maine, and Van Taylor, R-Texas.
On Wednesday, Franklin weighed in on why he joined the caucus.
"Defending my country as a naval aviator was a tremendous honor, and I am grateful for the opportunity to continue to serve Florida and America in Congress," said Franklin. "I'm excited to join my fellow veterans in the For Country Caucus. We have experience putting political views aside for the greater good, and I look forward to working together in a nonpartisan manner to address the serious challenges facing our nation."
"The For Country Caucus is a group of principled military veteran members who strive to create a Congress that is less polarized, more efficient, and is trusted by Americans. Together, they share a vision of a Congress that is strategic in purpose, focused in action, and where elected officials put their country first. Members of the For Country Caucus seek a Congress where members serve with integrity, civility, and courage," the congressman's office noted.
The two chairmen of the caucus offered some more details in a joint statement.
"Serving this country in the military gives you the skills to work as a team with Americans of different backgrounds and beliefs, for a cause greater than yourself," said Golden and Taylor. "As co-chairs of the For Country Caucus, we're honored to lead this bipartisan group of veterans as we continue to build on the foundation that's been laid over the past two years. The mission of this caucus — to set aside political differences in the pursuit of policies that will benefit the country — has never been more important, and together we can set that example in Congress."
Franklin joins fellow Florida Republican U.S. Reps. Brian Mast, Greg Steube and Michael Waltz in the caucus.
Reach Kevin Derby at kevin.derby@floridadaily.com.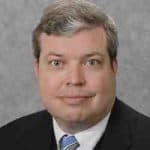 Latest posts by Kevin Derby
(see all)