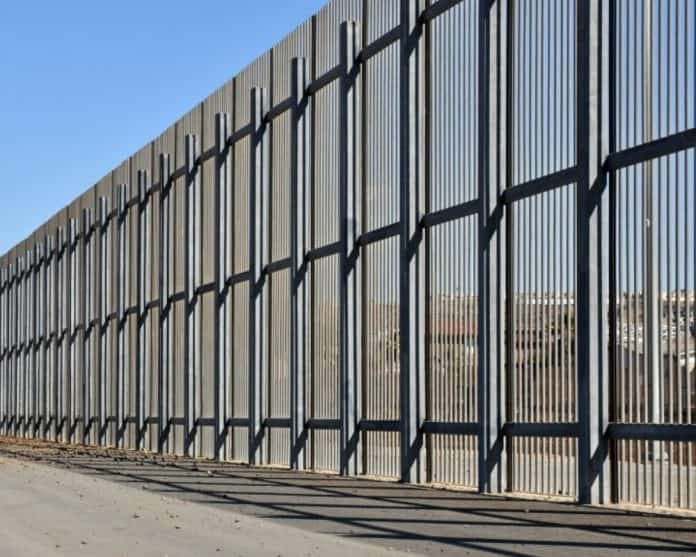 Republican congressional candidate Scott Sturgill is taking a different approach in the immigration debate. He wants illegal aliens to pay for the wall. The Sanford business owner is running in a hotly contested Republican primary in Congressional District 7 against state Rep. Mike Miller, R-Orlando, with the winner set to take on U. S. Rep. Stephanie Murphy. D-Fla., in November, assuming she can overcome longshot primary challenger Chardo Richardson.
Sturgill has been a supporter of amnesty on the campaign trail but now says that coming to America comes with a price–and that his plan will not be amnesty.
"When I start any project in my business, I need to make sure there's a way to pay for it. The wall is no different," said Sturgill. "We've got to stop mortgaging our grandchildren's future to the Chinese. My plan actually pays for the wall without adding to our $21 trillion national debt."
He's calling the plan the "Mix the Mortar to Fix the Border Plan" and says each illegal immigrant in the United States that came as an adult would have to pay a $2,000 tax as a "restitution for their crime against American sovereignty." That money would then be used to build the wall which would be covered in solar panels. In theory, the panels would generate energy to help offset the cost of building the wall. Sturgill also says payment would then immediately preclude the person from gaining a path to amnesty or a path to citizenship. If elected, Sturgill says he plans to introduce a bill that would help enforce the rules of his proposal.
"The Democrats want to abolish ICE- I want to double it,"  Sturgill said. "And the people in our country illegally should be paying for it, not hard-working, law-abiding taxpayers. This plan will not cost actual Americans a dime. The illegals broke it, so they should pay for it. My plan will save billions on welfare, education, enforcement, prosecution, adjudication, and incarceration going forward."
This new plan stands in stark contrast to what Scott Sturgill told News 13 in June.
"Give them three months to get their ducks in a row, get going through the process, because the immigration paperwork process takes a long time," Sturgill told News 13. "It's an 18 to 24 months process. Let's find out a penalty they would have to pay, and then let's let them try to achieve the American Dream."
Sturgill estimates his new plan would generate $22 billion or about the same amount the U.S.Department of Homeland Security believes the wall will cost. If the wall were to come in closer to President Donald Trump's $12 billion dollar estimate, the extra money would go to ICE for immigration enforcement.
Reach Mike Synan at Mike.Synan@floridadaily.com.
Latest posts by MIKE SYNAN
(see all)