While it might be on the undercard compared to the U.S. Senate and gubernatorial races, a new poll shows Florida can expect a close contest as the Sunshine State looks for a replacement for term limited state Attorney General Pam Bondi.
Bay News 9 released a Survey USA poll of likely voters on Tuesday which shows state Rep. Sean Shaw, D-Tampa, with the narrowest of leads over former Judge Ashley Moody.
Shaw takes 44 percent with Moody right on his heels at 43 percent while 2 percent back other candidates and 12 percent are still undecided.
Both candidates have nailed down their respective bases with 81 percent of conservatives backing Republican Moody and 88 percent of liberals for Shaw. Moderates are up for grabs though Shaw takes 44 percent of them, Moody reels in 37 percent of them and 17 percent of them are undecided.
Moody voters cite immigration, the economy and national security as the top issues. Shaw voters point to education, the environment and the presidency as top issues.
Shaw is ahead big in South Florida while Moody is doing better in the northern and southwestern parts of the state. Central Florida and the Tampa Bay area, where both candidates are from, remain battlegrounds. Still 19 percent of voters in Northwest and Northeast Florida, 10 percent of voters in Central Florida, 7 percent of voters in Southwest Florida and 14 percent of voters in
Southeast Florida remain undecided with two weeks to go.
The poll of 665 likely and actual voters was taken from Oct. 18 through Oct. 21 and had a margin of error of +/- 5 percent.
Kevin Derby can be reached at Kevin.Derby@floridadaily.com.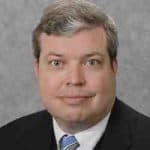 Latest posts by Kevin Derby
(see all)