 This week, the U.S. Senate confirmed two judicial nominations made by President Donald Trump to sit on the federal bench in Florida.
The Senate confirmed Rodney Smith on a 78-18 vote to serve as a federal district court judge for the Southern District of Florida. The Senate also confirmed Tom Barber on a 77-19 vote to serve as a federal district court judge for the Middle District of Florida.
Florida's two U.S. senators–Republicans Marco Rubio and Rick Scott–voted to confirm Smith and Barber. All of the opposition to the nominees came from the Democratic side of the chamber.
Rubio and Scott both weighed in on the nominations on Wednesday.
"I applaud today's confirmation of Judge Rodney Smith and Judge Tom Barber, both of whom enjoy strong, bipartisan support — as evidenced by their Senate confirmation votes — and were identified and recommended as highly qualified individuals by the Florida Federal Judicial Nominating Commission last Congress," Rubio said. "I am confident that Judges Smith and Barber will continue their record of exemplary service as federal district court judges."
Scott stressed both nominees' conservative credentials, insisting they were constitutionalists and not judicial activists.
"I'm thrilled the Senate voted to confirm Thomas Barber to serve as a district judge in the Middle District of Florida and Judge Rodney Smith to serve as a district judge for the Southern District of Florida," Scott said on Wednesday. "Our state and nation need qualified individuals committed to fairly and accurately interpreting our Constitution and laws, not activist judges. These two men have demonstrated their commitment to the principles of this nation and constitutional jurisprudence. Judge Barber and Judge Smith have impressive records of honorably serving the state of Florida, and I am proud to support their appointment to the federal bench today."
Reach Kevin Derby at kevin.derby@floridadaily.com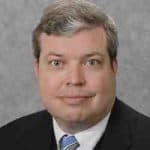 Latest posts by Kevin Derby
(see all)