Senate Democratic Leader Audrey Gibson, D-Jacksonville, is drawing fire for her opposition to a proposal to "create a legal definition of anti-Semitism and require that all educational institutions in Florida treat anti-Semitism in an identical fashion as racism" and also allow "law enforcement to utilize that definition in determining whether a crime is a hate crime."
Back in February, state Rep. Randy Fine, R-Palm Bay, and state Sen. Joe Gruters, R-Sarasota, brought out a bill calling on Florida to use the same definitions of anti-Semitism as the U.S. State Department does.
On Tuesday, Gibson was the only member of the Senate Judiciary Committee to vote against the bill.
"This kind of thing is what creates divisiveness in this country where we can all coexist," Gibson insisted. "I just feel like this is an intentional piece of legislation to divide."
That drew fire from Fine who came out swinging at Gibson.
"Fighting anti-Semitism is something that used to bring all Floridians together," said Fine.  "But it is comments like these by the Democrat Leader of the Senate that creates divisiveness – not legislation that will reduce it."
Fine turned his fire to Democrats at the state and national levels.
"It is sad that in the world propagated by Washington Democrats like Congresswomen Ihlan Omar and Rashida Tlaib and Tallahassee Democrats like Audrey Gibson, fighting anti-Semitism is 'divisive.'   In this time of rising anti-Semitism around both the country and globe, it is unconscionable that the most powerful Democrat in the Florida Senate would vote against banning discrimination based on anti-Semitism," Fine said.
"I would strongly encourage the Senate Democrat Caucus to hold Leader Gibson accountable for these statements.   It was my hope that Florida would take a united stand against the anti-Semitism coming out of the Washington; while that hope is now dashed. I am still optimistic that our Republican Legislature and Governor DeSantis will repudiate the Omar/Tlaib/Gibson position and make that statement loud and clear."
Joyner was in full retreat mode on Tuesday as she tried to clarify her comments.
"SB1272 may be well-intentioned, but it fails to protect the very constituencies that have been the subject of hate crimes in Florida, and in this country," Joyner said. "My goal yesterday and going forward continues to be ensuring that all religions are protected. That's why I raised the questions I did during the Senate Judiciary Committee meeting on Monday. But the bill currently falls short in guaranteeing that equal protection.
"As it currently stands, this legislation fights the wrong battle, and targets the wrong enemy. It restrains school children from making anti-Semitic statements, but removes culpability for those who actually carry out anti-Semitic hate crime attacks," Joyner added. "The legislation has additional committee stops before it's presented to the full Senate for a vote. I hope that the guarantees that are needed – as the bill sponsor alluded to – will be provided before it comes before me again in the Rules Committee. I look forward to a meeting on this bill with stakeholders this afternoon."
Kevin Derby can be reached at Kevin.Derby@floridadaily.com.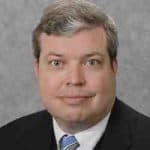 Latest posts by Kevin Derby
(see all)