With Friday marking the two year anniversary of the Marjory Stoneman Douglas High School shooting, this week, Florida's two U.S. senators introduced a resolution honoring the 17 victims lost in the attack.
Florida Republican U.S. Sens. Marco Rubio and Rick Scott introduced the resolution on Thursday which the U.S. Senate passed by unanimous consent.
Both of Florida's senators weighed in on the grim anniversary.
"Tomorrow marks two years since the tragic shooting at Marjory Stoneman Douglas High School," Scott said. "Not a day goes by that I don't think about the 17 lives we lost far too soon, and I'm proud to introduce this resolution honoring them today with Senator Rubio. Over the past two years, I've worked closely with the families of the victims to make our schools safer and prevent future tragedies. We passed the Marjory Stoneman Douglas High School Public Safety Act while I was Governor and now I'm fighting for improvements on the federal level, including the Luke and Alex School Safety Act. While our hearts are still heavy with loss we cannot undo, we must do everything in our power to honor the memory of the victims and ensure no family has to go through this pain again."
"As a father of four, including two who are in high school now, I know that February 14, 2018 is a date I will never forget," Rubio said. "In the two years that have passed since the tragedy at Marjory Stoneman Douglas High School, I have personally gotten to know many of the parents and families who lost loved ones. Working with them to honor the lives of those lost has been a humbling experience, and while I am proud of the results we have achieved to make our schools safer and prevent future tragedies, we still have much work to do. I will continue to work to honor the memories of the 17 victims of this senseless attack in the best way we can: by working to make sure no other families have to suffer like this."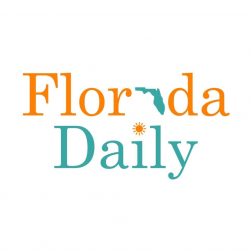 Latest posts by Florida Daily
(see all)