 On Tuesday, after Gov. Ron DeSantis offered his second State of the State address, state Senate Minority Leader Audrey Gibson, D-Jacksonville, offer this response:
Good afternoon. I'm Audrey Gibson, Senate Minority Leader.
We've just heard Governor DeSantis give his state of the state, his summary of how he thinks Florida is doing, and the direction he intends to lead our state.
It should be an exciting time: a new year, and a new decade, a chance for a fresh, bolder-than-ever start.
But is this what Governor DeSantis is offering?
Our teachers know the answer to this question. They know the governor is leaving half of their colleagues out of proposed salary increases even though they've worked arm in arm, committed to educating our children, despite years without any additional salary consideration.
Thousands of education support personnel, all in critical components of Florida's public education system – staffing libraries, guiding students, cleaning buildings, and driving buses – know the governor's plan is neither bold nor fresh since none of them are considered in his teacher pay plan.
If you're a senior on Medicare and you listened to the Governor's speech, he didn't have much to offer you, either.
The cost of prescription drugs continues to soar, but the best the governor has offered over the past year is a plan to import drugs from Canada.
His proposal means some nominal savings for state government, since those drugs will only be available to Floridians on Medicaid and certain state agencies such as the Department of Corrections.
But the Canadian drug importation plan the legislature passed last year and the governor signed, won't help a single senior on Medicare, or anyone else struggling with high medication bills, lower their prescription drug costs.
Floridians who served their time and were released from prison thought this new decade would allow them a fresh start in their communities and the democratic process, because an overwhelming majority of Florida's voters approved Amendment 4, a constitutional amendment allowing ex-felons to vote after completing their sentences.
But since Amendment 4's passage, the governor has done everything in his power to undo the people's will, and nothing in his speech today gave us any hope that he was going to change, and honor his commitment to uphold the constitution.
So here is the problem.
Our new decade has a slim chance for a fresh, bolder start because talking a good game but never putting much effort in moving the ball toward the goal line is not a win for Floridians.
The promises Governor DeSantis made during his last state of the state remain promises. Toxic algae still threatens our wildlife and our tourism industry, dedicated state workers continue to be underpaid working in hostile work environments, and the state Supreme Court is dangerously tilting towards justice that is no longer blind-folded.
If the Governor is going to proclaim this year the year of the teacher, then all teachers should find increased compensation in their base pay. And a similar commitment should be made to all support staff who play a critical role in educating our children.
If the Governor is going to clean up the environment, it's simple, start cleaning it. Attack the pollution at its source, reinstate the teeth in regulations, and punish the repeat bad actors.
If the Governor pledged to bring down prescription drug prices, then let's see it at the pharmacy. As I speak to you today, drug prices are not lower.
As the third largest state in the union, Florida should stand as a leader in education and innovation, protecting our seniors, protecting the environment, and combatting climate change. All of these are our priorities as Democrats.
They should be the Governor's, too.
With pretty much the same budget priorities and leftover promises from last year, I hope that this is not only the year of the teacher but the year the governor does what he said he would do by ensuring the affordability of a healthy Florida, protecting our seniors from cutting their medication in half, allowing individuals to vote who have the constitutional right to do so, and protecting our economy's growth by allowing those who have come to Florida to live and work, to do so without fear.
Thank you.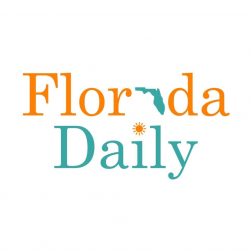 Latest posts by Florida Daily
(see all)