From his perch as chairman of the U.S. Senate Small Business and Entrepreneurship Committee, U.S. Sen. Marco Rubio, R-Fla., was able to get a resolution honoring this week as "National Small Business Week" through the Senate without opposition.
Rubio paired up with U.S. Sen. Ben Cardin, D-Mary., the top Democrat on the committee, to unveil the resolution which was cosponsored by a host of other senators including U.S. Sen. Rick Scott, R-Fla.
"This is the 56th anniversary of the designation. The U.S. Small Business Administration's (SBA) National Small Business Week celebrates American entrepreneurship and awards small businesses who are impacting their communities and driving local economies. The Rubio-Cardin resolution highlights the important impact small businesses have on our economy and celebrates their contributions to our nation," Rubio's office noted.
"America's small businesses and entrepreneurs work tirelessly to provide outstanding services and products. From serving the needs of our local communities to exporting globally, small businesses are the spirit of the American dream. They create dignified jobs, foster innovation, and are the heartbeat of our economy. Congratulations to this year's National Small Business Week award recipients. I hope that every American will join me in celebrating the contributions of America's more than 30 million small businesses," Rubio said on Monday.
"Small businesses are the engine of the American economy—employing our neighbors, developing innovative ideas and products, and providing a viable path to the middle class for American families," Cardin said. "Small businesses are particularly important in my home state of Maryland, where they employ more than half of all workers. Women-, minority- and veteran-owned businesses, especially, are overcoming obstacles and creating jobs. This National Small Business Week, I encourage all Americans to share their appreciation for small businesses by shopping small and shopping local—grab a bite to eat or buy a new book at one of the many local, independently-owned businesses that are strengthening our communities."
Kevin Derby can be reached at Kevin.Derby@floridadaily.com.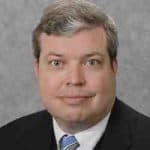 Latest posts by KEVIN DERBY
(see all)