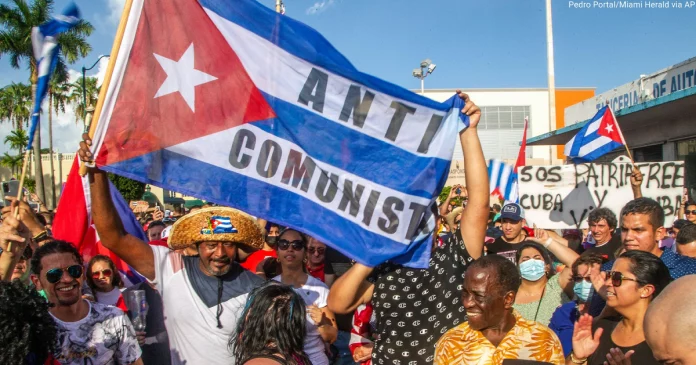 This week, the U.S. Senate passed without opposition a resolution from U.S. Sen. Rick Scott, R-Fla., "supporting José Daniel Ferrer and other Cuban democracy activists, and condemning the brutal torture, unjust imprisonment and severe oppression that the illegitimate communist Cuban regime is subjecting innocent Cubans to every day."
Last month, Scott pointed to reports that Ferrer, an opponent of the regime currently in prison, is being tortured. Scott called on the Biden administration and human rights groups to urge the United Nations Office of the High Commissioner to visit him.
On Thursday, Scott weighed in on the Senate passing his resolution which U.S. Sen. Marco Rubio, R-Fla., and U.S. Sen. Mike Braun, R-Ind., co-sponsored.
"Last night, the United States Senate sent a strong message to the illegitimate communist Cuban regime that we stand unified in supporting the brave people of Cuba fighting tirelessly for freedom, and we won't stop until there is a new day of freedom on the island. I am proud my Senate colleagues joined me to unanimously pass my resolution supporting the brave Cuban democracy activists and strongly condemning the illegitimate communist Cuban regime's human rights abuses, but we can't stop now. Innocent Cubans are dying simply because they want freedom and democracy for their families—and others, like José Daniel Ferrer, are being mercilessly tortured. I won't stop fighting to support these brave freedom activists and all who demand the end of the brutal communist Cuban regime," Scott said.
"For years, José Daniel Ferrer and the members of the Patriotic Union of Cuba (UNPACU) have been targeted by the Castro and Díaz-Canel regime. They have been subjected to unimaginable hardships and arbitrary arrests simply because they oppose the dictatorship's tyranny and repression. I applaud the U.S. Senate for passing this resolution, which reaffirms our support and solidarity to one of Cuba's most emblematic freedom fighters," said Rubio.
Over in the U.S. House, three South Florida Republicans–U.S. Reps. Mario Díaz-Balart, Carlos Giménez and María Elvira Salazar–have championed a similar resolution.
"I am proud to co-lead this crucial resolution with my colleague and friend, Senator Rick Scott. Six months following the July 11, 2021, peaceful protests, the Cuban dictatorship continues to crack down and punish those who dared to bravely demand freedom. Some of those imprisoned, including those being subjected to sham trials, are children. The regime's cruelty has revealed not only its malevolence toward the Cuban people but has highlighted the unshakeable courage of Cuba's many brave pro-democracy activists who are enduring egregious human rights abuses simply for demanding respect for fundamental rights. They will prevail," said Diaz-Balart.
"The United States must call out the human rights abuses committed by the illegitimate communist regime in Cuba. This resolution is an important signal to the political dissidents inside the island that the United States stands on their side. We have a moral responsibility to support the causes of freedom and democracy in our hemisphere. I thank the senators for their continued support of the Cuban people," said Giménez.
"As a defender of human rights and democracy in Cuba, José Daniel Ferrer stood up to the regime directly for years, suffering torture and imprisonment on multiple occasions. But Ferrer has never given up on his principles, and together with his organization — the UNPACU — he has led the fight for freedom in Cuba," said Salazar. "Neither José Daniel nor any Cuban should be imprisoned and tortured for peacefully protesting for their God-given rights. The United States will always stand with the brave men and women who stand up against the regime!"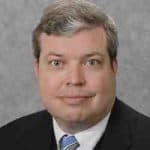 Latest posts by Kevin Derby
(see all)