This week, the U.S. Senate Judiciary Committee advanced President Donald Trump's nominations of seven picks for federal judiciary positions in Florida.
The committee supported the nominations of Roy Altman, Rudy Ruiz and Rodney Smith to serve on the Southern District of Florida; the nominations of Tom Barber and Wendy Berger to serve on the Middle District of Florida; and Kent Wetherell and Allen Winsor to serve on the Northern District of Florida.
Having cleared the committee, the nominations are now headed to the Senate floor where the Republican majority–bolstered by two Republicans representing the Sunshine State–should confirm them.
U.S. Sen. Marco Rubio, R-Fla., has been a strong supporter of the nominations.
When Smith was nominated last year, Rubio weighed in on the nominations.
"I am pleased that the president is nominating Rodney Smith, Roy Altman, Rudy Ruiz, Tom Barber, and Kent Wetherell to serve as federal district court judges in Florida," Rubio said. "These judges were recommended to us by the joint Florida Federal Judicial Nominating Commission, and I strongly support their nominations."
Rubio also cheered Trump for making the nominations.
"I applaud President Trump for heeding these recommendations, as I am confident that they will honorably serve the people of Florida. One of the most important roles of the Senate is to consider federal judges, and I encourage my colleagues to quickly confirm these qualified nominees," Rubio said.
Kevin Derby can be reached at Kevin.Derby@floridadaily.com.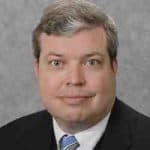 Latest posts by Kevin Derby
(see all)