After rising across Florida in the aftermath of drone attacks on oil facilities in Saudi Arabia, gas prices across the state have slipped, moving down in the past week.
AAA released a study on Monday showing the average gallon of gas in Florida cost $2.44 on Sunday, down six cents from the start of last week.
Prices at the pump in Florida continue to be lower than the national average. On Sunday, the national average for a gallon of gas stood at $2.65, down two cents from the week before.
According to AAA, prices across the Sunshine State should continue to fall. Mark Jenkins, a spokesman for AAA and the Auto Club Group, weighed in on the prices in Florida on Monday.
"Oil prices are essentially back down to their previous levels before the drone attacks in Saudi Arabia," said Jenkins. "The belief that Saudi Arabia's crude infrastructure could recover quickly has eased market concerns of an extended supply interruption. The lower oil prices, combined with rising gasoline supplies, is keeping downward pressure on prices at the pump. The state average could trickle lower this week."
The West Palm Beach-Boca Raton area had the most expensive gas in Florida with an average of $2.57 a gallon in that market followed by Panama City at $2.56 a gallon and Tallahassee at $2.52 a gallon. The Tampa-St. Petersburg-Clearwater area had the least expensive gas in the state at $2.34 a gallon followed by Punta Gorda and Jacksonville at $2.40 a gallon.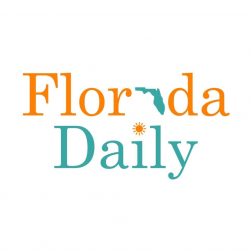 Latest posts by Florida Daily
(see all)