U.S. Rep. Sheila Cherfilus-McCormick, D-Fla., the newest member of the Florida delegation, weighed in this week after more than 350 Haitian refugees arrived in the Keys after their boat had an accident. They are expected to be returned to Haiti.
Cherfilus-McCormick offered the following statement on the situation this week:
"As the first Democrat of Haitian descent elected to the United States Congress who represents a significant number of Caribbeans in my district, the plight of my Haitian brothers and immigrants, in general, are some of my legislative priorities. I know their struggles far too well. My parents fled the Duvalier dictatorship regime from the Republic of Haiti and migrated to the United States for better economic opportunities. Like many children of immigrants, this decision has led to my ability to pursue the American Dream through hard work and perseverance."
"We saw the images at the Del Rio border, the whipping of Haitian migrants and asylum-seekers- this inhumane act must never occur again in our country. We must ensure that those who are seeking refuge are treated with dignity and in accordance with the rule of law. We have seen time and time again, the discriminatory treatment of Haitian and Black migrants at our borders – this must end. The U.S. has a moral and legal obligation to ensure that everyone is afforded the right to due process. In fact, countless civil rights organizations have sued the administration for discriminatory practices against migrants. I call on the administration to end Title 42 and allow migrants to request U.S. humanitarian refuge before an asylum officer or an immigration judge.
"Under the Biden over twenty thousand individuals have been expelled under Tile 42, including pregnant and infants who are just a few days old.
"While I welcome the ruling by a federal court of appeals this past Friday that the Biden administration may not expel migrant families into countries where they may face persecution. However, a complete overhaul of Title 42 is necessary to ensure all migrants are afforded due process and treated with dignity. The U.S. must discontinue its capricious and arbitrary treatment of Black, brown, and Haitian migrants.
"Unfortunately, yesterday, March 6, 2022, a boat of more than 350 migrants from Haiti landed in the Florida Keys, again seeking refuge on our shores. To reduce the number of migrants risking their lives to enter the U.S., we must:
Prioritize security in Haiti
Withdraw Support for the de-facto Ariel Henry Government.
Allow the people of Haiti to determine their political destiny by supporting consensus among political actors, civil society, religious and private sectors to
create a civil society-led democratic transitional government.
Support free, fair, transparent, and inclusive elections in Haiti only after security and political conditions allow, as determined by the Haitian people.
Incentivize foreign direct investments that would lead to sustainable development and the creation of jobs.
"The U.S. must be cautious because the lack of engagement and investments, creates a vacuum for countries like China and Russia to increase their footprints in the region and Haiti. We must ensure that foreign assistance to Haiti is beyond humanitarian aid.
"There is no doubt that some of the U.S. foreign policies toward Haiti have undermined the nation's development, peace, security, and led to the influx of migration. However, we have a chance to fix our past mistakes, and now is the time. Immigration policies coming out of Washington must be consistent with our democratic ideals, and the rule of law."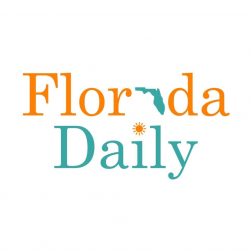 Latest posts by Florida Daily
(see all)