This week, U.S. Rep. Sheila Cherfilus-McCormick, D-Fla., announced a $100,000.00 grant funding to the Florida Department of Transportation for the National Road Network Pilot Program.
"In January 2020, the Federal Highway Administration (FHWA) commenced a multifaceted work program known as the National Road Network Pilot (NRNP) to meet the directive of Congress in the Further Consolidated Appropriations Act, 2020. The FHWA established a twelve-State focus area to test route network improvements, established a state-level outreach program, created an expert panel of FHWA and DOT network stakeholders, and began processes to identify match points at state borders," Cherfilus-McCormick said.
"The Florida project will address all three focus areas of the National Road Network Pilot, connectivity, spatial representation, and spatial accuracy. Connectivity work will focus on intra- and inter-State borders together with topological connectivity of the network that could be used to facilitate evacuation, freight, traffic analysis, etc. The FHWA-provided control points will be used. Spatial representation improvements will create dual carriageway routes for all divided roads statewide and incorporate intersection criteria as defined in the Applications of Enterprise GIS for Transportation (AEGIST) Guidebook developed by FHWA. Spatial accuracy of networks will be improved through a series of network validation checks using All Road Network of Linear Referenced Data guidance of 1:5,000 scale with a corresponding accuracy standard of ±14 feet," she added.
"The NRNP will produce a national route file with improved spatial network connectivity across jurisdiction lines, refined data to network relationships and improved spatial accuracy. It is expected that these enhancements will lead to improved usability of ARNOLD for applications including travel monitoring, safety analysis, freight modeling and emergency response," said Cherfilus-McCormick in conclusion.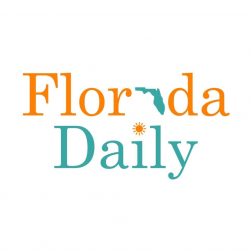 Latest posts by Florida Daily
(see all)