Some of the most prominent coaches in Florida came to Tallahassee this week to call for more focus to help the Panhandle and Big Bend continue to recover from Hurricane Michael which devastated the area on October.
Former University of Florida head football Coach Steve Spurrier, current Coastal Carolina University basketball Coach Cliff Ellis and Mickey Andrews, the defensive mastermind who helped Coach Bobby Bowden win football titles at Florida State University, were at the Florida Capitol on Thursday. They joined state Sen. Bill Montford, D-Tallahasee, state Rep. Loranne Ausley, D-Tallahassee, and former state Rep. Robert Trammell to call on the Legislature to back disaster relief efforts.
More than six months after the destructive Category 4 impact of Hurricane Michael, residents and businesses have yet to recover from the devastation, leaving Floridians unable to rebuild their communities and their lives," Ausley's office noted.
"We are here to support the people of the Panhandle who desperately need our help. The devastation is indescribable," Ausley said. "Governments, businesses, and schools are still shuttered. There is no housing to speak of. No jobs. People are losing homes. Imagine the toll this is taking on the kids as they see their parents worried about where their next meal is coming from or where they are going to live. Imagine the toll this is taking on these proud people that don't want to ask for help. They need our help. That's why it's so important that we have this group of folks here lending their voice to our voices that are asking the Florida Legislature in the waning days of session to make sure that we get the help that is needed to our neighbors."
"In Bay County alone, just in the school system, the number of children who have been Baker Acted has quadrupled," Montford said. "The number of children who are homeless has tripled. That's just children. There's a lady living in Liberty County living in half of a mobile home because the other half blew away. She says she's proud. She said I don't need a handout, but what I do need is water in the bathroom. She said, 'I've got a bathroom, I just don't have any water.' That's fifty miles from here. This is America, this is Florida, and we're letting our people live in those conditions? We're letting our children suffer. We're letting our children live in tents. It's wrong.
"I'm convinced that the Florida Legislature, before this session is over in two weeks, will respond from a budgetary standpoint. But quite frankly, the state of Florida, we don't have enough money to do what needs to be done. That's what the federal government is about, that's what Congress is for – to put down these partisan arguments and do what is morally right," Montford added.
"Let me make something real clear, the problem is in Washington. They won't do their job and it's frustrating. It's frustrating when we know the conditions that people are living in and Washington can't sit down and do their job. I feel for Congressman Lawson and Congressman Dunn because I know what they're going through. They are on the same page. They are working together. Why can't all of Congress do that?" Montford asked.
"It's been a tradition in Florida that when there's a natural disaster that the whole state pitches in and good gracious we have one over there and in an area where there's not a tax base or the income or the jobs to very well regenerate the level of living that was there before," said Trammell. "We need help big time from the federal government on this issue."
"There's one thing Gators and Seminoles can agree on, it's that we live in the greatest state in America – the state of Florida. This is the best place to live. I know I'm blessed and fortunate to call Gainesville and Crescent Beach and the state of Florida my home. Right now, we have a crisis in the Panhandle," Spurrier said. "But to realize that there's been no federal relief funds to that area yet and our state hasn't passed a bill yet for relief for these people. That's something we all need to do. We need to take care of our people in the greatest state in the union. Hopefully, we can get a bill passed. I think the money is here to do it and to really help these people. I just wanted to come and ask the Senate and the House to really strongly consider and hopefully pass a bill to get these people help out there. That's the least we can do. As a representative of the University of Florida, Mickey is representing FSU here, we all agree this is something we need to do together."
"Folks, there are people living in tents. There are people that are actually living in their cars. There are jobs being lost. It's going to dry up if we don't do something about it. We as coaches, sometimes rally together. We may compete…but when it comes to something like this, we're all in. What we want to encourage everybody to do is to do the right thing and we know that it will happen. But these people need help. Do not forget them and what they stand for," Ellis said. "We have to put everything aside. I don't care if you're Republican or Democrat, or whether you're a Seminole or a Gator. I don't care. Nobody cares. Right now, it's about us being together,"
"This is my home and I don't like what I see and we're going to fight for the right thing. We're going to do it the right way, but we want people to do the right thing. That's all we're asking people to do. Do the right thing. This is humanity. We've got to make a difference," Ellis added.
"It doesn't matter whether you're for Florida or Florida State, wherever your allegiance is, there are some things where those walls are knocked down. We got that same situation in our country right now," Andrews said. "What we need to do as a country is unify. It's almost unbelievable. It was such a tragedy when it happened six months ago. Folks, it's still a tragedy.
"We're still trying to get this thing solved and get an appropriation out of Washington and the federal government, but we have an obligation. The Bible tells us to help those that need help and it's our job to do what we can do and be accountable to helping our fellow citizens. Keep praying about that. We need hearts to be changed to help people that are really hurting," Andrews said.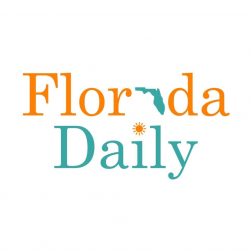 Latest posts by Florida Daily
(see all)