Freshman U.S. Rep. Debbie Mucarsel-Powell, D-Fla., the first member of Congress to have been born in South America, is calling for federal humanitarian assistance for Venezuela as that nation continues to experience political and economic crisis.
On Tuesday, Mucarsel-Powell unveiled the "Humanitarian Assistance to the Venezuelan People Act" which "would call on the Trump Administration to form a long-term humanitarian aid strategy; provide up to $150 million in humanitarian aid directly to the Venezuelan people; and direct the U.S. ambassador to the United Nations to make increased humanitarian assistance a priority of the international community."
Mucarsel-Powell has been able to reel in the support of some of her fellow Florida Democrats including U.S. Reps. Lois Frankel, Donna Shalala, Darren Soto and Debbie Wasserman Schultz.
On Tuesday, Mucarsel-Powell took aim at the Maduro regime.
"Maduro's illegitimate regime plunged Venezuela into a deep political and humanitarian crisis that has spilled over into the rest of the region and the hemisphere," said Mucarsel-Powell. "I support a quick restoration of Venezuela's democracy, which means supporting interim President Juan Guaidó, and I strongly urge him to quickly hold free and fair elections. I believe providing increased humanitarian assistance – more than the $20 million that was announced by the Administration – directly to the Venezuelan people is imperative to their survival and will be a stabilizing force in the region and the hemisphere."
"The despotic rot and corruption of the Maduro regime has inflicted unimaginable suffering on the Venezuelan people, and it threatens to infect the entire hemisphere," said Wasserman Schultz. "Supporting interim President Juan Guaidó, along with open and fair elections, will restore democracy there in the long term, but only swift and substantial increases in humanitarian aid can help ease the tragic suffering its people face right now."
"Under Maduro's gross mismanagement, Venezuela's once thriving economy has collapsed and its people are sicker, poorer, and less free," said Shalala. "This bill works to help reverse those heartbreaking trends. By providing humanitarian assistance, we stand united as a country in our commitment to the leadership of interim President Juan Guaidó and freedom for the Venezuelan people."
"Maduro's dictatorship has caused famine in what once was the wealthiest country in South America," said Soto. "We continue to see images out of Venezuela of kids scavenging for food out of trash, hospitals with medicinal shortages overflowing with patients, and refugees surviving the immigration journey in precarious conditions. As Venezuela resolves its political unrest within the country, it is our duty and moral responsibility to provide humanitarian assistance for those in need. I join Rep. Debbie Mucarsel-Powell, and colleagues, in calling for an increase in humanitarian assistance to the Venezuelan people."
The bill was sent to the U.S. House Foreign Affairs Committee on Tuesday. So far, there is no companion bill over in the U.S. Senate.
Kevin Derby can be reached at Kevin.Derby@floridadaily.com.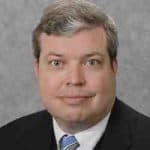 Latest posts by Kevin Derby
(see all)