 Skylar Zander is taking over Americans for Prosperity's (AFP) Florida chapter, moving up from deputy director to take over as state director.
AFP showcased the promotion on Thursday as the new director looked ahead to his assignments.
"I am excited to lead the state's best grassroots advocacy team to continue promoting common-sense policies that have propelled Florida as the best state to live, work, and raise a family," said Zander. "I share in the passion of our activists that are committed to creating economic opportunity and breaking barriers for all Floridians to thrive."
"We are fortunate to have Skylar lead our team," said Chris Hudson, who is moving on from Florida state director to AFP's vice president of state government affairs. "His experience in public policy and navigating Florida positions him perfectly to lead our grassroots efforts and grow our chapter in Florida. I look forward to seeing Skylar grow the chapter and expand economic freedom and prosperity in our great state."
Zander is an experienced political leader, having worked with Strategos Public Affairs where he focused on education issues. He also worked as an aide in the Florida House and was elected to a seat on the Clay County Soil and Water Commissioner. Originally from Clay County in Northeast Florida, Zander also was president of Green Cove Springs Civic Association and was National Committee Man for the Florida Federation of Young Republicans.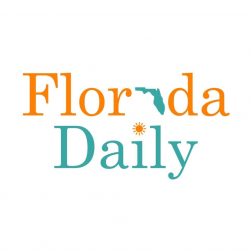 Latest posts by Florida Daily
(see all)