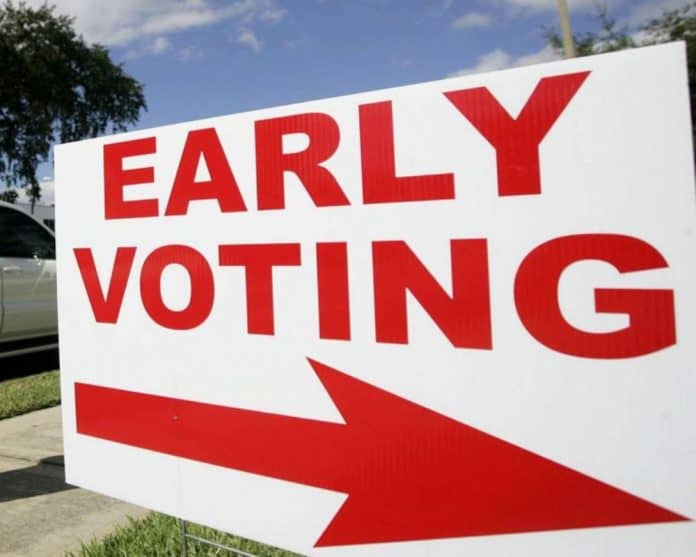 With a little more than a week to go in the general election, more than 2 million ballots have been cast by Florida voters.
Both parties are claiming success at the grassroot level in bringing out the early vote. So far, the GOP has the lead over the Democrats in absentee and early voting turnout. As it stands, 43 percent of all voters were cast by Republicans and 40 percent by Democrats.
In the meantime, mail in ballots returned to local elections office are coming back in at record paces compared to 2014. The Sarasota County Supervisor of Elections office notes that the number of mail-in ballots should exceed the 2014 elections. Hillsborough County has reported a 30 percent increase from where they were at this time in 2014. Hernando County has already outpaced early votes from 2014 and Highlands County says it will will surpass its 2014 turnout.
Lee County shows more votes cast so far 2018 than at this time in 2014.
State Rep. Blaise Ingoglia, R-Spring Hill, the chairman of the Republican Party of Florida (RPOF), tells Florida Daily he doesn't believe Democrats will be able to catch up with the Republicans when it comes to votes by mail. He also said the GOP should have the advantage with early voting.
But South Florida counties are turning out record numbers so far early voting which could lead to high Democrat turnout.
Last week, Miami-Dade's early voting turnout on the first day tripled that of 2014, going from 4,828 votes to 15,108. Broward County also saw a boost on its first day, moving from 6,459 in 2014 to 16,202 this year.
Democrats say they are encouraged by these numbers and they plan to make up ground this week as all 67 counties across Florida take party in early voting.
In 2014, South Florida counties didn't show up to help Democrats including former Gov. Charlie Crist who was running against Gov. Rick Scott. Democrats had lower turnout in that area, hurting Crist who came up short against Scott in a close race.
Contact Ed at Ed.Dean@FloridaDaily.com.