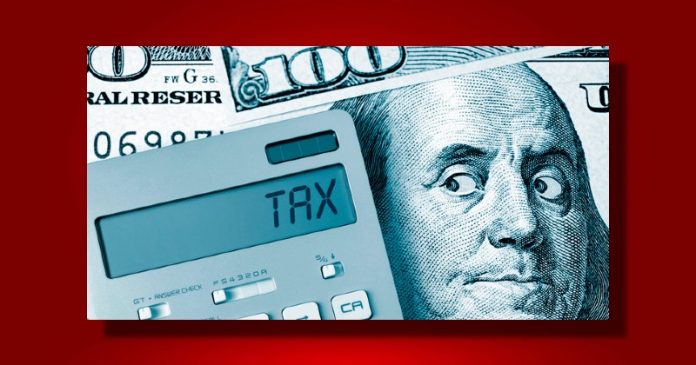 In a normal election season in Florida, where Democratic-run cities and counties have simultaneously liberal candidates and a tax referendum on the ballot, both would pass. But with the mood swing of voters these days, normality and conventional wisdom no longer apply.
For example, in 2020, Escambia County, which favors Republicans, voted for then-President Donald Trump with 56 percent of the vote. Escambia voters supported raising their property taxes in the same election, with more than 60 percent voting to create a new government agency overseeing nonprofit organizations and foundations.
In the past, Republican voters in GOP-controlled districts in the state would have considered raising taxes a political blasphemy. However, the trend has been drastically changing over the last several years.
In last year's election, voters in many counties went to the polls to reelect Gov. Ron DeSantis while at the same time voting for higher taxes.
In North Florida, Nassau County voters overwhelmingly voted for DeSantis but also supported a property tax hike for public schools.
On the Gulf Coast, GOP-controlled Pasco County supported DeSantis and the entire roster of state Republicans. But two-thirds of Pasco voters voted to renew the district's one percent sales tax.
On the Atlantic Coast, Brevard County, where the entire county commission is Republican, voters approved increasing the school mileage rates with 58 percent of the vote.
Over in Columbia County, where Republicans run strong, voters supported a school capital outlay surtax.
In Martin County, a secure area for Republicans, voters approved extending a special millage tax for schools.
While several GOP localities supported tax increases, some key Democratic counties in Florida voted them down.
Hillsborough County, where Democrats outnumber Republicans, supported keeping U.S. Rep. Kathy Castor, D-Fla., but voted down a one-cent transportation sales tax.
Orange County, one of the most liberal counties in the state, saw voters back Democrats in the gubernatorial and U.S. Senate elections but oppose a transportation sales referendum that would have increased taxes. Democrats raised more than $1.5 million to fund the campaign for the sales tax, but 54 percent of Orange County voters opposed it.
One of the parts of Florida that stuck out in 2022 was Duval County.
Duval went for Democratic gubernatorial candidate Andrew Gillum in 2018 and Joe Biden in 2020 but supported the entire Republican ticket statewide in 2022. But Duval voters also decided to support raising the local property tax to fund schools.
"It's disappointing. We have a Republican mayor; the Jacksonville City Council has a Republican majority, and yet they continue to support raising higher taxes on local residents," said Jacksonville City Councilwoman Leanna Cumber.
In 2020, the local sales tax was raised for schools, and, in 2022, the property tax was also hiked.
Cumber has criticized her fellow Republicans for supporting higher taxes when she insisted, they were not needed. In 2021 and 2022, she fought against raising the local gas tax by 6 cents. Cumber then led the charge to repeal the gas tax increase but was outvoted by her Republican colleagues on the city council.
Cumber pointed out that with the millions the city was getting in COVID funds along with federal infrastructure and state money, there was no emergency to raise the local gas tax.
When DeSantis suspended the state gas tax last year, Cumber wanted to coincide it with a temporary suspension of the local gas tax but did get the support of the city council.
Former Jacksonville City Councilman Matt Schellenberg, now a political analyst for WBOB talk radio on the First Coast, said there are times when you can't tell the difference between the two parties on taxes.
"It pains me to say this, but Republicans in Florida can't control the narrative anymore when it comes to the topic of less taxes," said Schellenberg.