 Last week, U.S. House members representing South Florida championed a resolution "expressing support for COVID-19 vaccines and affirming their safety and efficacy" and "recognizes the importance of the vaccine for curbing community spread and preventing sickness and death from COVID-19 and encourages all eligible Americans to get vaccinated as soon as possible.
U.S. Rep. Lois Frankel, D-Fla., introduced the resolution and rounded up more than 20 co-sponsors including U.S. Reps. Ted Deutch, D-Fla., Mario Diaz-Balart, R-Fla., Debbie Wasserman Schultz, D-Fla., and Frederica Wilson, D-Fla.
"Getting vaccinated isn't political. The COVID-19 vaccine is safe, free, and available just around the corner from most Americans," said Frankel. "We all have loved ones we've been wanting to hug for over a year now, and getting your shot is the single best way to be able to do that while keeping yourself and those around you healthy and safe."
"Over the last year, we have witnessed the devastating impact COVID-19 has had on the world," said Diaz-Balart. "Thanks to Operation Warp Speed and our outstanding scientists, we were able to develop safe and effective vaccines in record time. These vaccines have not only helped slow the spread of the virus but have saved thousands of lives. I am proud to join my colleagues in this important resolution supporting the COVID-19 vaccine and encouraging all those eligible to trust the science and get vaccinated."
"We have made incredible progress toward vaccinating our country, but we can't slow down now. COVID-19 vaccines are widely available, but misinformation and other barriers are making it harder to finally bring this health crisis to an end. The American Rescue Plan is helping with outreach programs into minority, immigrant, and rural communities to encourage more Americans to get the shot. Protect yourselves, protect others around you, and get one step closer to normalcy by finding a vaccine location near you and making a plan," said Deutch.
"Urging your loved ones and friends to get vaccinated, and reminding them that it's safe, and helps protect not only their own well-being, but the health and life of everyone with whom they work, live and interact, is vital right now. Getting shots in arms will save lives, fuel jobs and help safely re-open our schools and businesses. And there's no mission more important than that right now for our own community," said Wasserman Schultz.
"The COVID-19 pandemic has changed the way we live, work, and learn. Getting as many people vaccinated as is humanly possible is our best shot at rebuilding both our lives and our connections with family and friends.," said Wilson. "After more than a year of unprecedented challenges and loss, we can finally see the light at the end of the tunnel. I am fully committed to ensuring that my constituents not only understand the importance and efficacy of the coronavirus vaccine but also have equitable access to these life-saving shots," said Wilson.
The resolution was sent to the U.S. House Energy and Commerce Committee last week.
Reach Kevin Derby at kevin.derby@floridadaily.com.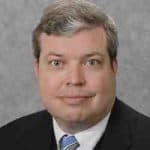 Latest posts by Kevin Derby
(see all)