Two South Florida Democrats on Capitol Hill are teaming up with prominent Republicans–including U.S. Sen. Mitt Romney, R-Utah, and U.S. Rep. Joe Wilson, R-SC–to strengthen America's ties with Tunisia.
U.S. Rep. Ted Deutch, D-Fla., the chairman of the U.S. House Middle East and North Africa Subcommittee, and U.S. Rep. Alcee Hastings, D-Fla., paired up with Wilson and U.S. Rep. David Schweikert, R-Ariz., to bring out a resolution "reaffirming the strong partnership between Tunisia and the United States and supporting the people of the Tunisia in their continued pursuit of democratic reforms." Wilson is the ranking Republican on the Middle East and North Africa Subcommittee while Hastings and Schweikert chair the Congressional Tunisia Caucus.
"As one of our oldest national partners, we're so pleased to see the significant democratic progress in Tunisia over the last few years," Deutch said on Tuesday. "The Tunisian people successfully fought for their rights and worked tirelessly to develop their democratic nation into a model for the region. This resolution demonstrates congressional support for the US-Tunisia relationship and a bipartisan commitment to the Tunisian people as they continue to develop democratic institutions, expand the economy, strengthen civil society and the rule of law, and defend their nation from security threats."
"The people of Tunisia have distinguished themselves in their steadfast commitment to the meaningful democratic transition of their country's political system in the pursuit of human rights, the rule of law, and freedom for all Tunisians," Wilson said. "I am grateful to work together with a bipartisan group of my colleagues to reaffirm our important partnership with the Tunisian people and express support for their continued success on their awe-inspiring democratic trajectory."
"The people of the United States and Tunisia share over 200 years of history, with rich cultural, economic, and security ties," said Hastings. "The U.S. has stood with the Tunisian people through many challenges and changes – none more full of potential than the 2011 Jasmin Revolution, which marked Tunisia's first steps on the path to a sustained and vibrant democracy. Tunisia continues to be a great friend to this day, and it is vital that the U.S. remain a partner as Tunisia works to maintain and strengthen its democracy. As co-chair of the Congressional Tunisia Caucus, I look forward to continuing to support the strong relationship between the U.S. and Tunisia."
"As a co-chair of the Congressional Tunisia Caucus, I am pleased to see the United States and Tunisia relationship remain strong," said Schweikert. "Tunisia's leadership in instituting democratic reforms for their nation post-Arab Spring is highly commendable, and while work remains to be done, the Tunisian people have provided a great path forward for other countries in the region. I look forward to seeing how the United States can continue to support our friend, Tunisia."
Romney and U.S. Sen. Bob Menendez, D-NJ, the top Democrat on U.S. Senate Foreign Relations Committee, have introduced a companion resolution in the Senate.
Reach Kevin Derby at kevin.derby@floridadaily.com.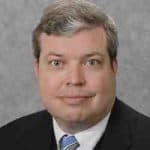 Latest posts by Kevin Derby
(see all)