 From her perch on the Hispanic Caucus Education and Labor Task Force, freshman U.S. Rep. Debbie Mucarsel-Powell, D-Fla., is backing two proposals to change how defaulted student loans are considered in credit reports.
Last week, Mucarsel-Powell and U.S. Rep. Haley Stevens, D-Mich., teamed out to bring out the "Clean Slate through Consolidation Act" and the "Clean Slate through Repayment Act" which, the South Florida congresswoman's office noted, will "remove default records from the credit history of federal student loan borrowers who have consolidated their defaulted loan or repaid the loan in full."
Mucarsel-Powell's office offered the rationale behind the proposals.
"Federal student loan borrowers typically pursue full repayment, loan rehabilitation, or loan consolidation to get out of default. While each of these three options remove the default status from loans, only borrowers who complete the loan rehabilitation process will have the record of default removed from their credit history. A record of default on a borrower's credit history can have a severe and long-lasting impact on their financial situation. Defaults are reported to credit bureaus, damaging the borrowers' credit rating and affecting their ability to buy a car or house or get a credit card," the congresswoman's office noted.
"If we're serious about helping Americans obtain higher education and achieve financial independence, we should be helping people who are making efforts to repay their loans repair their credit," said Mucarsel-Powell. "Student loan defaults have a disproportionate effect on people of color who are simply trying to unlock the American Dream – they should not be punished for that. These bills are simple steps to clear financial stains from a person's record after they have consolidated or repaid their loan in full."
"The Clean Slate through Consolidation Act gives federal student loan borrowers a fair chance to reestablish their credit after completing the loan consolidation process to get out of default," said Stevens. "This bill will help student loan borrowers get back on their feet and start contributing to our economy. Borrowers who are making a good faith effort to pay off their loans should not have to spend the rest of their lives paying for one financial setback."
The bills have the support of the Center for American Progress and the Institute for College Access and Success.
Both of the bills were sent to the U.S. House Education and Commerce Committee towards the end of last week. So far, there are no counterparts to either of the bills over in the U.S. Senate.
Reach Kevin Derby at kevin.derby@floridadaily.com.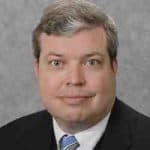 Latest posts by Kevin Derby
(see all)