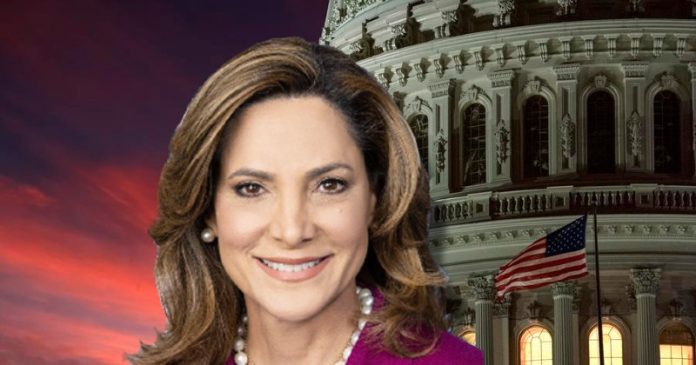 Now headed back to Congress for a second term, U.S. Rep. Maria Elvira Salazar, R-Fla., continues to push for immigration reform on Capitol Hill.
Back in February, Salazar introduced the "Dignity Act," which she has called "a complete immigration reform bill consisting of three core principles: stopping illegal immigration, providing a dignified solution for immigrants living in America, and strengthening the American workforce and economy."
She weighed in on the proposal when she brought it out.
"Our broken immigration system is fracturing America — economically, morally, socially, and politically. It's threatening the American Dream and our very way of life," said Salazar when she unveiled the bill. "Today, I am introducing the Dignity Act to secure our border, provide a dignified solution to immigrants in the United States, and support American workers. While we are a nation of laws, we are also a nation of second chances. I'm grateful to my colleagues for joining me to keep the American Dream alive."
The bill has the support of seven Republican co-sponsors, including U.S. Rep. Pete Sessions, R-Texas.
"The Dignity Act is the only realistic solution proposed in Congress that fully secures the border, reestablishes law and order in our immigration system, enacts a 10-year Dignity Program providing renewable legal status, and offers an additional optional redemption path to permanent legalization. This reasonable and compassionate approach will finally fix an immigration system that has been broken for decades," the congresswoman's office insisted. "It is the first substantial immigration reform bill written by a freshman Member of Congress in modern history."
Still, with the Democrats in charge of both chambers of Capitol Hill and no companion measure in the U.S. Senate, Salazar has had a hard time getting much momentum for the bill. Also hurting the bill's chances is the fact that it was sent to more than a dozen committee stops. The bill was assigned to the U.S. House Judiciary; Homeland Security; Ways and Means; Agriculture; Natural Resources; Transportation and Infrastructure; Budget; Education and Labor; Foreign Affairs; Oversight and Reform; Intelligence; Armed Services; and Financial Services Committees.
The bill has also drawn fire from the right, including from Fox News host Tucker Carlson. When Salazar appeared on Carlson's show at the end of March, the two sparred over her proposal.
"Should we send the U.S. military to the Mexican border? Since you have admitted, that tens of millions of people have come here illegally; that our borders are porous, they're not defended, they're open. Should we send the U.S. military to the Mexican border?" Carlson demanded.
"You just called last month for the amnesty for tens of millions of people who came into this country illegally," Carlson insisted. "You did, because I read the legislation today."
"No, I did not," she replied. "The Dignity Act is an immigration reform law…..it has one of the strongest border securities in the history of the U.S. Congress…..amnesty is what we have now, Tucker."
Salazar recently released what she called a "discussion draft" for a proposal "to fix our legal immigration system."
The congresswoman's office offered some of the details on what she is looking to craft.
"After decades of inaction, an overhaul is long overdue. A dysfunctional legal immigration system incentivizes illegal immigration, slows economic growth, and harms the American workforce," Salazar's office noted. "This proposal puts families first, reduces backlogs, improves employment-based visa opportunities, and modernizes student visa processing."
"This policy will help Miami and the United States maximize our entrepreneurial spirit and continue leading in job creation, innovation, research, and economic growth," said Salazar last week.
Salazar's office stressed that she was not giving up on the Dignity Act.
"It is important to note that this policy is intended to be combined with Rep. Salazar's Dignity Act introduced earlier this year, which stops illegal immigration through border security and enforcement measures. It also provides undocumented immigrants the ability to live with dignity in the United States while their immigration status is resolved," Salazar's office noted. "An update to the legal immigration system is only possible with these strong security measures in place."
Salazar's office offered the following information on the bill.
The Proposal includes the following provisions:
Fairness for Immigrants:
· Country caps – raise from 7 percent to 15 percent.
· Cuts backlogs at 10 years for all numerically capped visa categories.
· Includes language to prevent minors aging out.
Family Immigration:
· Removes limits on immediate family of LPRs in the F2A category.
· The American Families United Act.
· The Temporary Family Visitation Act.
Improving Employment Based Opportunities:
· The H-4 Work Authorization Act.
· Excludes derivatives from EB visa totals.
· Exempts STEM PHD holders from H-1B visa caps.
Modernizing Student Visas:
· Requires OPT users pay FICA taxes.
· Allows F student vias to be dual intent.
· Modernizes burden of proof that students must currently show to study in the U.S.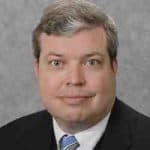 Latest posts by Kevin Derby
(see all)