At the end of last week, three South Florida Democrats in Congress–U.S. Reps. Debbie Mucarsel-Powell, Donna Shalala and Debbie Wasserman Schultz–wrote a letter urging President Donald Trump to appoint a National Security Advisor that will take the crisis in Venezuela seriously and urge swift granting of Temporary Protected Status (TPS) to Venezuelans currently residing in the United States. The members also highlighted the other legislative remedies the U.S. House of Representatives has taken to confront the hemispheric crisis.
The letter was as follows:
Dear President Trump:
We write to urge you to appoint a National Security Advisor that will be focused on Venezuela's peaceful return to a stable and healthy democracy. Nicolás Maduro's regime has plunged Venezuela into a political, economic, and humanitarian crisis. Over 3.4 million Venezuelans have already been forced to flee their homes to escape the country's growing humanitarian emergency. Promoting a safer world and standing up for the most vulnerable populations lies at the heart of American values. Given the grave state of affairs in the country, it is imperative that the next National Security Advisor understands the importance of what is happening in Venezuela and prioritize placing pressure on the Maduro regime.
Venezuela's political crisis has contributed to a soaring poverty rate and widespread hunger, and has pushed the nation's health system to near collapse. There are massive food and water shortages – millions are suffering from malnutrition, including high rates of children and pregnant women.  An astounding 88 percent of hospitals have reported shortages in medication, and 79 percent are experiencing shortages in surgical supplies to assist the country's mounting medical needs. To make matters worse, the Maduro regime has refused to act to protect its people. This is the worst humanitarian crisis in the Western Hemisphere.
The House of Representatives has stood up for Venezuelans by passing several bills that address the present humanitarian crisis and future of Venezuela. This includes the Humanitarian Assistance to the Venezuelan People Act of 2019, the Russian-Venezuelan Threat Mitigation Act, the Venezuela Arms Restriction Act and the Venezuela TPS Act of 2019. We have urged the Senate to pass this legislation, and we continue to ask you to exercise your authority to grant Temporary Protected Status to Venezuelans We firmly believe that TPS for Venezuelans in the United States must be granted without delay.
We strongly urge you to appoint a National Security Advisor who will help ensure that Venezuela's safe, peaceful return to democracy is a priority for the United States and the world while also protecting those Venezuelans living here in the United States.
Thank you for your consideration of this request.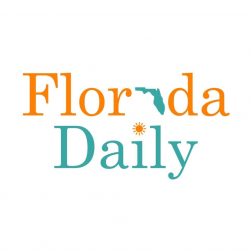 Latest posts by Florida Daily
(see all)