 This week, two Democrat congresswomen from South Florida doubled down on their calls for U.S. Labor Sec. Alexander Acosta to resign due to his handling of sex abuse charges made against businessman Jeffrey Epstein.
Now facing charges of sex trafficking and new accusations of raping underage girls, Acosta has drawn fire. During his time as a U.S. attorney in South Florida, Acosta accepted a plea bargain with Epstein who spent 13 months in jail as a result of it.
Back in February, Florida Democrat U.S. Reps. Lois Frankel and Debbie Wasserman Schultz joined U.S. Rep. Jackie Speier, D-Calif., in sending a letter to President Donald Trump calling on Acosta, a former U.S. attorney in South Florida, to resign "due to his severe mishandling of the Epstein case, reinforced by the recent ruling by U.S. District Judge Kenneth Marra, which found that the secretary violated the Crime Victims' Rights Act (CVRA) by secretly arranging a plea deal." Florida Democrat U.S. Reps. Kathy Castor, Ted Deutch and Debbie Mucarsel-Powell also signed the letter.
"This despicable unjust plea deal that was arranged by Acosta showed no respect for the suffering of the victims and credible accounts of human trafficking and was a clear abuse of power for political gain," the representatives wrote. "We strongly believe that Secretary Acosta was negligent in his duty to represent the best interests of the victims and the U.S. government. As such, we request that you immediately demand his letter of resignation."
"Mr. Epstein, a billionaire with deep political connections, has been accused of molesting and trafficking over 80 young women, according to various reports, since the early 2000s," Frankel's office noted. "Despite abundant evidence and multiple witnesses still willing to come forward, then-U.S. Attorney Acosta failed to charge Epstein under federal trafficking laws, which could have put Epstein away for life. Instead, he pleaded guilty to far lesser prostitution-related charges and served only 13 months in a private wing of a county jail, but was able to leave 6 days a week for 12 hours at a time. This Thursday, the Florida District judge ruled that Labor Secretary Alexander Acosta violated the Crime Victims' Rights Act (CVRA) when he was a U.S. Attorney by not notifying the victims of the plea deal or allowing them to object."
With additional charges now against Epstein, Frankel and Wasserman Schultz doubled down on their call for Acosta to go.
"The new sex trafficking charges announced today make it agonizingly clear that former U.S. Attorney Alex Acosta failed to deliver true justice for the underage girls that Jeffrey Epstein mercilessly exploited. Someone with such poor judgment and utter disregard for survivors should not be our secretary of Labor. I renew my call for Labor Secretary Acosta to resign. As Epstein now faces a real accounting for his crimes, it's time for Acosta to be held responsible for letting Epstein elude real justice for so long," Wasserman Schultz said.
"Secretary Acosta allowed Jeffrey Epstein, a sexual predator, to roam the streets freely after there was substantial evidence he sexually abused and trafficked young girls. Acosta must resign, or President Trump should immediately remove him from his post," Frankel said this week.
In the meantime, a growing number of Republicans–including White House Chief of Staff Mick Mulvaney–are pushing Trump to remove Acosta.
For his part, Acosta took to social media to weigh in.
"The crimes committed by Epstein are horrific, and I am pleased that NY prosecutors are moving forward with a case based on new evidence," he posted on Twitter on Tuesday before showcasing his work on the case. "With the evidence available more than a decade ago, federal prosecutors insisted that Epstein go to jail, register as a sex offender and put the world on notice that he was a sexual predator.
"Now that new evidence and additional testimony is available, the NY prosecution offers an important opportunity to more fully bring him to justice," he added.
Reach Kevin Derby at kevin.derby@floridadaily.com.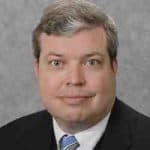 Latest posts by Kevin Derby
(see all)