 With the Legislature already holding committee weeks and the regular session starting early next year, two South Florida Democrats are pushing for more gun control measures.
On Monday, state Sen. Lauren Book, D-Plantation, and Rep. Dan Daley, D-Coral Springs, showcased "Jaime's Law," a bill named after 14-year-old Jaime Guttenberg who was killed in the Marjory Stoneman Douglas High School shootings in February 2018.
The bill would add background checks on the sale of all ammunition.
"Currently in Florida, those prohibited from purchasing or possessing a firearm are prohibited from purchasing ammunition. However, Florida law does not require that vendors run background checks on ammunition purchases. The bill is aimed at closing this loophole and ensuring our communities are safer," Daley's office noted.
"As a graduate of Marjory Stoneman Douglas High, nothing is more important to me than taking action to ensure that a tragedy like what our community experienced never happens again. Jaime's Law is a huge step in the right direction towards ensuring that weapons and ammunition stay out of dangerous hands. It's also common sense. If someone walks into a bar and orders a beer, a bartender is required by law to ask for their ID. Why isn't a vendor required by law to ensure that someone seeking to purchase ammunition is legally allowed to do so?" said Dan Daley.
"Background check laws are one of the few gun control measures almost universally supported across both sides of the aisle," said Book, who sits on the Marjory Stoneman Douglas Public Safety Commission and is being talked about as a possible candidate for statewide office in the future. "Jaime's Law is a common-sense solution to ensure those who are already legally prohibited from purchasing firearms are unable to purchase ammunition to fill those firearms."
"With 300,000,000 weapons already on the streets, we must make it harder for those who intend to kill to do so. Prohibited purchasers of weapons are also prohibited from buying ammunition, but there is no mechanism in place to keep that ammunition out of their hands. We must close this ammunition loophole and this bill is a step in the right direction to do it. Jaime's Law will help save lives immediately," said Fred Guttenberg, the father of Jaime Guttenberg and a prominent supporter of gun control.
The bill is not expected to gain much traction in the GOP-controlled Legislature.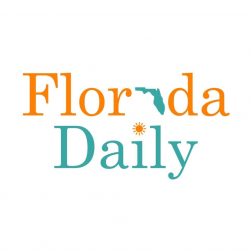 Latest posts by Florida Daily
(see all)