Two South Florida Democrats in the U.S. House–U.S. Reps. Donna Shalala and Debbie Wasserman Schultz–are pushing for tougher action against the Maduro regime in Venezuela.
With Maduro starting a second term last week, Shalala said she will introduce a bill targeting exporting weapons and other defense materials to his regime.
"We cannot allow Nicolás Maduro to continue to steamroll democracy and act with impunity," said Shalala. "Under his authoritarian regime's gross mismanagement, Venezuela's once thriving economy has collapsed and its people are sicker, poorer, and less free than any time in recent memory. We must take a stand against this repressive and dictatorial government."
Shalala's office noted that more bills taking aim the Maduro regime will be coming from South Florida Democrats, including fellow freshman U.S. Rep. Debbie Mucarsel-Powell.
"The legislation is part of a series of bills to be introduced in the coming weeks by members of South Florida's congressional delegation targeting the regime of President Maduro. Representatives Wasserman-Schultz and Mucarsel-Powell will also be introducing legislation that will facilitate providing humanitarian assistance to the Venezuelan people and respond to the increasing defense relationship between Venezuela and the Russian armed forces, respectively," Shalala's office noted. "Congresswoman Shalala and other members of the South Florida congressional delegation also intend to introduce legislation and continue to pressure the Trump administration to grant Temporary Protected Status (TPS) to Venezuelan nationals currently residing with the United States, as well as extend and/or protect TPS for nationals of the Latin American and Caribbean countries – El Salvador, Honduras, Haiti, and Nicaragua- who currently are entitled to TPS protections."
For her part, Wasserman Schultz said she plans to unveil "legislation that requires intelligence agencies to work with the U.S. State Department to develop threat assessments and strategic plans to monitor and combat the Kremlin's influence in Venezuela."
"The United States must not only help restore true democracy to the Venezuelan people, but also combat military bonds from forming between Maduro's ruthless regime and Russia's Vladimir Putin," the congresswoman noted. "The legislation would also monitor the foreign acquisition of assets held by the embattled nation's state-owned oil company, CITGO, in the United States."
Wasserman Schultz weighed in on her upcoming proposal on Friday.
"Today we reach what many of my neighbors in Weston, Florida see as rolling from one illegitimate Maduro term, to the tragic start of another," said Wasserman Schultz. "As we struggle to return true democracy to this nation, it is vital that we actively combat the bonds that this corrupt regime is forming—none of which is more troubling than its ties to Russia and Vladimir Putin.
"Unfortunately, the suffering shows no end in sight, so it is essential that solving the political and humanitarian crisis in Venezuela never loses its sense of urgency," Wasserman Schultz added.
Kevin Derby can be reached at Kevin.Derby@floridadaily.com.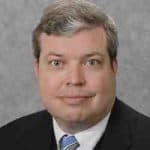 Latest posts by Kevin Derby
(see all)