Two South Florida congresswomen want the Trump administration to offer temporary protected status (TPS) to Venezuelans in the U.S. as they flee the Maduro regime–but the GOP wants to know if they think controversial U.S. Rep. Ilhan Omar, D-Minn., should be on the U.S. House Foreign Affairs Committee.
U.S. Rep. Debbie Mucarsel-Powell, D-Fla., and U.S. Rep. Donna Shalala, D-Fla., held a media event on Monday with Gustavo Marcano, the minister counselor of the recognized Venezuelan government in the U.S. and an opponent of the Maduro regime, calling on the White House to offer Venezuelans in the U.S. TPS and backing "a moratorium on deporting non-criminal Venezuelans."
"Over 3.4 million Venezuelans have fled their country in their attempt to escape the precarious humanitarian conditions in the country," said Mucarsel-Powell. "The regime – led by the illegitimate usurper Nicolás Maduro – has had a catastrophic effect on Venezuela. The poverty rates have soared while the health system has nearly collapsed. Seventy-nine percent of hospitals are experiencing shortages in supplies. There are massive water and food shortages as well. The situation in Venezuela is exactly the type of situation that TPS was designed for. The administration should fulfill its promise by granting them that status and stop deporting non-criminal Venezuelans to the crisis-stricken country."
"We must protect the Venezuelans who are living here. TPS has bipartisan support in Congress, and it's well past time that this administration do something to support those who have fled an unprecedented economic and humanitarian crisis caused by the illegitimate, inhumane Maduro regime," said Shalala. "We have repeatedly asked the Trump administration to consider TPS for Venezuelans and have introduced legislation, yet the administration continues to do nothing. Thousands of families have suffered too long – it's time to get this done."
On Friday, Powell and Shalala rounded up more than 20 members of Congress to sign a letter to Trump urging him to grant Venezuelans TPS.
"We write to express deep concern over the worsening political, economic, and humanitarian crises in Venezuela," they wrote Trump. "Indeed, a TPS designation for Venezuelans currently residing in the U.S. would keep families from returning to a life-threatening situation within their home country – a situation that is worsening each day. The Venezuelan crisis is exactly the type of scenario for which the TPS statute was designed. As a beacon of freedom and democracy within our global community, it is the duty of the United States to protect these vulnerable communities. We urge you to immediately designate TPS for Venezuelan nationals."
Other signers of the letter include U.S. Reps. Kathy Castor, D-Fla., Ted Deutch, D-Fla., Mario Diaz-Balart, R-Fla., Lois Frankel, D-Fla., Alcee Hastings, D-Fla., Al Lawson, D-Fla., Stephanie Murphy, D-Fla., Darren Soto, D-Fla., Michael Waltz, R-Fla., Debbie Wasserman Schultz, D-Fla., and Frederica Wilson, D-Fla.
Both with both South Florida Democrats top targets in 2020 after they flipped congressional seats last year, the National Republican Congressional Committee (NRCC) wanted to know if they think Omar should stay on the House Foreign Affairs Committee. Omar has been a persistent critic of U.S. policy towards the Maduro regime, saying the U.S. shoulders much of the blame for Venezuela's poor economic conditions.
"Debbie Mucarsel-Powell and Donna Shalala held a press conference today on the Venezuelan crisis," noted Camille Gallo, a spokeswoman for the NRCC. "And while these two will eagerly show up for the cameras, Shalala and Mucarsel-Powell are still cowering in fear when it comes to calling for the removal of Maduro-supporting Ilhan Omar from the Foreign Affairs Committee. The band of anti-Semites in Washington sure have them on a tight leash."
Kevin Derby can be reached at Kevin.Derby@floridadaily.com.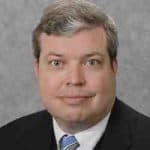 Latest posts by Kevin Derby
(see all)