Last week, U.S. Rep. Byron Donalds, R-Fla., brought out the "Prohibit the Venezuelan Importation Act" which would have the Biden White House "prohibit the importation of petroleum products from the socialist dictator of Venezuela and encourages the president to implement policies that will bolster the American energy industry."
Donalds weighed in on his proposal after introducing it on Thursday.
"As the global beacon of freedom, the United States should never be reliant upon the blood-stained oil of murderous dictators," said Donalds. "President Biden must condemn the fraudulent regime of Venezuelan President Nicholás Maduro and prohibit all imported petroleum products from Venezuela. In order to compete on the global stage, the United States must revitalize its energy independence and confront this administration's war on American energy."
U.S. Reps. Mario Diaz-Balart, R-Fla., Bob Gibbs, R-Ohio, and Randy Weber, R-Texas, are co-sponsoring the bill.
"The Biden administration must not sell out the freedom of the Venezuelan people in exchange for petroleum resources that can be produced domestically," said Diaz-Balart. "Working out deals that enrich oppressive regimes is reprehensible and dangerous, and doing so helps to fund tools of oppression and helps them cling to illegitimate power. Instead of appeasing ruthless dictators, the Biden administration must pursue a policy that prioritizes U.S. national security interests and freedom."
The bill was sent to the U.S. House Foreign Affairs and the Ways and Means Committees. So far, there is no companion bill in the U.S. Senate.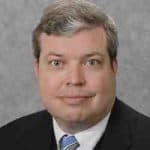 Latest posts by Kevin Derby
(see all)