This week, the Jewish Latino Congressional Caucus, which has two members of the Florida delegation as co-chairs, threw its support behind the  "National Opposition to Hate, Assault, and Threats to Equality (NO HATE) Act."
At the end of June 2019, U.S. Rep. Don Beyer, D-Va., and U.S. Rep. Pete Olson, R-Texas, brought out the resolution which "would improve reporting and expand assistance and resources for victims of hate crimes." The bill would implement the National Incident-Based Reporting System (NIBRS) and add reporting hate crimes through it. The proposal would also offer grants for the states to run hate-crime hotlines.
"The rise in hate crimes in the United States has reached epidemic proportions in the last few years, and we need law enforcement to have every possible tool to stop it," said Beyer when he introduced the proposal. "By tracking and reporting incidents of hate crimes nationwide, we can know whether we are making progress towards their prevention. I thank my colleague, Rep. Olson, for his leadership; this legislation has a real chance to move forward."
"Hate crimes have no place in our society, yet sadly they are on the rise," said Olson. "Representing one of the most diverse districts in America, I see firsthand the impact these hate crimes have on our communities. The NO HATE Act will serve as a vital tool in the fight against hate crimes by improving how law enforcement agencies track and report crimes. As co-chair of the Victims' Rights Caucus, I'm pleased that this bill will also establish hotlines so victims of hate crimes can get the help and support they desperately need. I thank Rep. Beyer for his leadership and urge our colleagues to support this effort so we can ensure lasting and positive change."
The bill has the support of the Anti-Defamation League (ADL).
"ADL strongly supports the NO HATE Act, sponsored by Reps. Beyer and Olson, as one of our most important 116th Congress legislative priorities," said Erika Moritsugu, ADL's vice president of government relations, advocacy and community engagement.  "Data drives policy.  Better hate crime data collection and training will assist in proper allocation of police resources and personnel, and improved data collection will spark expanded networking and communication with targeted communities, as well as more training for law enforcement personnel."
The Jewish Latino Congressional Caucus threw its support behind the proposal this week. Two members of the South Florida delegations–Republican U.S. Rep. Mario Diaz Balart and Democrat U.S. Rep. Debbie Wasserman Schultz–are co-chairs of the caucus. Other co-chairs include New York Democrats U.S. Reps. Eliot Engel and Adriano Espaillat and Texas Republican U.S. Rep. Will Hurt. They released a joint statement on Wednesday on the bill.
"Hate crimes do not just affect victims. Because the victim is targeted solely because of his or her race, religion, gender, or ethnicity, when an attack occurs, entire communities are put on notice. The most recent FBI report on hate crimes shows an 11.7 percent rise last year in the number of violent hate crimes. The number of victims in anti-Latino or Hispanic hate crimes rose over 21 percent in 2018. Jews were the target of a stunning 57.8 percent of all religious bias crimes in 2018, despite making up less than 2 percent of the U.S. population," said the representatives.
"The coronavirus pandemic has brought out both the best and worst of our society.  First responders, healthcare professionals, and so many frontline essential workers have indeed shown bravery in the face of fear. They have saved lives and ensured that we all have access to food, pharmaceuticals, and other necessities. Human solidarity has been on display as we face this unprecedented challenge together. However, as uncertainty rises, we have seen hatred unleashed. Conspiracy theories about the role of Jews in creating or spreading the virus swarm. Misinformation abounds," they added.
"For this reason, we affirm our support for H.R.3545, the National Opposition to Hate, Assaults, and Threats to Equality (NO HATE) Act. The bipartisan bill will improve hate crime reporting through law enforcement training, allow for the creation of reporting hotlines, call for the increase in resources to liaise with affected communities, and promote public educational forums on hate crimes," they concluded.
The bill is currently before the U.S. House Judiciary Committee's Crime, Terrorism, and Homeland Security Subcommittee. Other backers include U.S. Reps. Vern Buchanan, R-Fla., Ted Deutch, D-Fla., and Donna Shalala, D-Fla.
U.S. Sen. Richard Blumenthal, D-Ct., is championing the companion bill in the U.S. Senate.
Reach Kevin Derby at kevin.derby@floridadaily.com.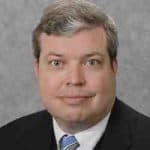 Latest posts by Kevin Derby
(see all)