U.S. Sen. Marco Rubio, R-Fla., and three Republicans representing South Florida in the U.S. House are calling on the Trump administration to speed up negotiations on steel and aluminum tariffs exemptions with Colombia and other allies.
Rubio paired up with South Florida Republican U.S. Reps. Carlos Curbelo, Mario Diaz-Balart and Ileana Ros-Lehtinen to write U.S. Commerce Sec. Wilbur Ross and U.S. Trade Representative Ambassador Robert Lighthizer on the matter on Thursday.
Curbelo's office released the letter to the media on Friday afternoon.
"According to the United States Department of Commerce, Section 232 of the Trade Expansion Act of 1962, gives the executive branch the ability to conduct investigations to 'determine the effects on the national security of imports.' Within 270 days of initiating any investigation, the Commerce Department issues a report to the president with the investigation's findings, including whether certain imports threaten to impair America's national security. The president has 90 days to determine whether he concurs with the findings and, if so, to use his statutory authority under Section 232 'to adjust the imports' as necessary, including through tariffs or quotas," Curbelo's team noted.
"We support your efforts to combat the long standing problem of steel and aluminum overcapacity, which has been exacerbated by Chinese overproduction, and we agree that extraordinary measures should be considered to force the People's Republic of China (PRC) to adhere to the international, rules-based trading system created after World War II. We appreciate your successful efforts to negotiate steel and aluminum quotas for imports from Brazil and Argentina. Therefore, we respectfully request that you expedite negotiations of additional exemption agreements with our allies and partners, both in South America and around the world, to isolate the PRC and other bad actors to fully address this global problem," Rubio and the three representatives wrote.
"Negotiations with Colombia should be a priority," they continued. "Under outgoing President Santos, Colombia pledged to cooperate on addressing a variety of deficiencies in the treatment of certain U.S. industries to strengthen the U.S.-Colombia relationship. It is essential that our government continue to work with President Iván Duque and his administration to ensure Colombian commitments are upheld. Efforts to secure mutually-beneficial trade in steel and aluminum can provide a new opportunity to facilitate and secure U.S. trade goals with our vital Colombian partners. As such, we urge you to engage in negotiations with the Colombian government on country exemptions related to steel and aluminum that include effective and enforceable controls on transshipments, and that ensure continued progress by the Duque Administration in meeting the important trade commitments made earlier this year by the previous administration.
"As the PRC continues to increase its influence in the region, the United States must fortify our strategic diplomatic, military, and economic relationships throughout the world, but especially in the Western Hemisphere. Once again, we appreciate your efforts to correct global overcapacity of steel and aluminum and shore up domestic manufacturing, and we stand ready to assist you in your efforts to revitalize trading relationships with our allies to strengthen our nation's standing both at home and abroad," they wrote in conclusion.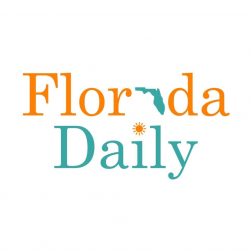 Latest posts by Florida Daily
(see all)