 Three South Florida Republicans are championing a proposal to "prioritize COVID-19 vaccine distribution to Taiwan and Latin American ally countries determined by the Secretary of State to have diplomatic, military, or cultural ties with the United States" and trying to send those vaccines before China does.
On Tuesday, U.S. Rep. Carlos Gimenez, R-Fla., introduced the "Curbing China's Vaccine Diplomacy Act" with the support of U.S. Reps. Mario Diaz-Balart, R-Fla., and Maria Elvira Salazar, R-Fla.
Gimenez attempted to make the case for the bill this week.
"The United States has achieved significant milestones and remarkable progress as it relates to vaccinating those who are eligible and decreasing our infection rates. While vaccinating Americans continues to be our focal priority, Taiwan and our Latin American allies continue to be negatively impacted by COVID-19 related deaths and vaccine shortages. China has taken advantage of this reality by offering shipments of SINOVAC to several democratic countries in exchange for political favors, including renouncing any recognition of Taiwan as a sovereign nation," he said.
"As such, we must ensure Taiwan and Latin American countries are not persuaded into entering agreements proposed by our adversaries that could undermine the interest of the United States abroad. Advancing vaccine distribution in Taiwan and Latin America is critical in safeguarding our national security and protecting our strategic interests across the Western Hemisphere and in the Indo-Pacific," Gimenez added. "I urge my colleagues to join me on this bill and in sending a strong message to our allies that help is on the way, that America is on the way."
The bill would ensure that the U.S. State Department set aside 25 percent of the vaccines it plans to distribute around the world are reserved for Taiwan and allies in Latin America. The proposal would also ensure that vaccines are not sent to human rights abusers including Venezuela, Nicaragua and Cuba.
"This important legislation helps to counter Communist China's malevolent influence in our hemisphere, while simultaneously assisting our friends in the region and a close ally, Taiwan. When Communist China provides vaccines, extends predatory loans, or invests in other countries, it typically does so to in direct opposition to key U.S. interests and with significant strings attached. The United States must confront the expanding Communist China threat with an unyielding, determined, and comprehensive strategy. Assisting our neighbors and allies address the challenges posed by the pandemic, and preventing their reliance on Communist China, are important parts of that strategy," Diaz-Balart said.
"We need to help our partners and allies in the global fight against the COVID-19 pandemic. Earlier this year, I introduced the AMIGOS Act to make our Latin-American neighbors the center of America's vaccine diplomacy initiatives. America must have a vaccine diplomacy strategy that prioritizes our friends who are in much need of the life-saving vaccines. I'm proud to join my colleagues in introducing this bill to counter the perverse influence of the Chinese Communist Party that is trading vaccines for power across our region and the world," Salazar said.
The bill was sent to the U.S. House Foreign Affairs Committee on Tuesday. So far, there is no companion measure over in the U.S. Senate.
Reach Kevin Derby at kevin.derby@floridadaily.com.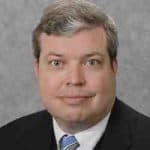 Latest posts by Kevin Derby
(see all)