Party lines mostly held in the Florida delegation as the U.S. House passed the "Violence Against Women Reauthorization Act" on Wednesday.
Originally passed and enacted into law in 1994, the "Violence Against Women Act" (VAWA) created the Office on Violence Against Women in the U.S. Department of Justice and authorized federal funds to investigate crimes against women. Supporters of the new bill adds more protection for immigrant, Native American and LGBT women while doing more to stop stalkers from getting firearms. Opponents insist it will hurt women by taking funds from religious shelters and legal aid centers while not doing enough to help women's well-being.
The House passed the proposal on a 244 – 172 vote on Wednesday as 29 Republicans, including U.S. Rep. Mario Diaz-Balart, R-Fla., and U.S. Rep. Carlos Gimenez, R-Fla., joined all the Democrats in backing the bill. Fourteen members of the House, including U.S. Rep. Maria Elvira Salazar, R-Fla., did not vote.
U.S. Rep. Kathy Castor, D-Fla., weighed in on the bill on Wednesday.
"After the House passed a historic and bipartisan VAWA reauthorization to advance justice, safety and dignity for America's women in 2019, the GOP-led Senate shamefully blocked its passage. Now, a Democratic Senate and President Biden stand committed to strengthening VAWA and ensuring justice under the law – in a course charted by the House of Representatives with the largest number of women serving in history," said Castor. "VAWA has allowed communities across America and local law enforcement agencies to coordinate their responses to violence against women and provide effective, long-term support for victims. The community initiatives funded by VAWA provide women, children and families vital protections against abuse and essential tools that help law enforcement combat gender-based violence. These resources are more critical than ever due to the spike in domestic violence rates during the coronavirus pandemic. I encourage the Senate to take up this legislation as soon as possible – local organizations in our Tampa community like The Spring of Tampa Bay are the light in the darkness of these devastating crimes, and Congress must send resources home to aid them in their life saving work."
"The Violence Against Women Reauthorization Act builds upon the progress forged over the two-and-a-half decades since this legislation was first passed," said U.S. Rep. Al Lawson, D-Fla. "But more protections are needed, especially as 1 in 3 women still experience domestic violence, and as the coronavirus crisis has forced many women to quarantine in unsafe domestic situations. This reauthorization fulfills Congress' responsibility to protect all Americans by reaffirming protections for every woman, as well as including vital improvements to address gaps in current law that have been identified by victims, survivors and advocates.
"Trained and ready professionals are imperative to survivor support," Lawson added. "The Violence Against Women Reauthorization Act maintains the safety, resources and protections critical to survivors, particularly those in marginalized communities. We must continue to fight until every woman, in every part of our society, can live free from violence and fear."
U.S. Rep. Neal Dunn, R-Fla., offered some of the reasons why he opposed the proposal.
"House Democrats have made clear that their priority is not ensuring the safety of our wives, sisters, and daughters; their priority is pushing their radical agenda. I support reauthorizing programs and life-saving resources to help women fight back. However, I cannot support measures that put their wellbeing at risk," Dunn said.
"This bill allocates resources away from combating violent crimes, disregards the wellbeing of women by promoting unproven methods that could force a victim to confront her abuser, and prohibits religious organizations from running shelters and legal aid centers based on their conscience and sincerely held beliefs thus forcing centers to close," Dunn's office noted.
The bill now heads to the U.S. Senate.
Reach Kevin Derby at kevin.derby@floridadaily.com.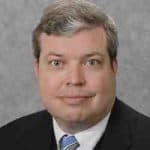 Latest posts by Kevin Derby
(see all)