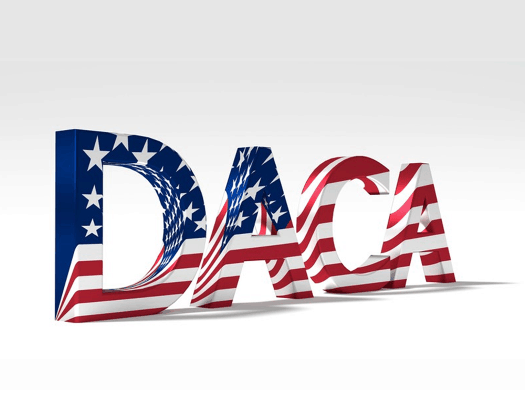 On Thursday, the U.S. House passed the "American Dream and Promise Act," giving Deferred Action for Childhood Arrivals (DACA) recipients, better known as "Dreamers," a path to citizenship.
Nine Republicans–including members from the Florida delegation–joined every Democrat in passing the measure on a 228-197 vote.
Three Republicans from the Sunshine State–U.S. Reps. Mario Diaz-Balart, Carlos Gimenez and Maria Elvira Salazar–joined the Democrats in passing the bill.
"The Dream and Promise Act provides a tough, but fair, pathway to citizenship for children brought to the United States by their parents at a young age – children who know no other country but America. Dreamers and undocumented immigrants have served on the frontline of our community throughout the coronavirus pandemic, and our Tampa Bay community has long supported comprehensive immigration reform. There is no more urgent time to act than now. Here in Florida, we have invested in the education of Dreamers – and now the Dreamers intend to give back. Let's give them that opportunity," said U.S. Rep. Kathy Castor, D-Fla., in support of the bill."Today was an important first step, one that I hope will be followed swiftly by Senate action."
U.S. Rep. Darren Soto, D-Fla., also backed the proposal.
"Dreamers, TPS and DED holders are Americans in every sense of the word," said Soto. "There's an estimated 100,000 Dreamers in Florida alone. I've had the honor of meeting with numerous Dreamers throughout Central Florida who contribute tremendously to our community. Some have even interned in our office. With them in mind, I am proud to join my colleagues in passing the Dream and Promise Act!"
Soto noted the proposal "will grant individuals eligible for Deferred Enforced Departure (DED) as of Jan 20, 2021, Lawful Permanent Residents (LPR) status, and cancel removal proceedings" including offering "a pathway to citizenship for over 300,000 Venezuelans."
"Earlier this month, President Joe Biden finally delivered justice to hundreds of thousands of Venezuelans in Florida and across the nation," said Soto. "To further our efforts for the Venezuelan community, our office secured language in the Dream and Promise Act that would provide a pathway to citizenship for as many as 300,000 eligible Venezuelans!"
Gimenez offered his take on why he supported the bill.
"Today in the House, I voted in support of giving Dreamers the ability to come out of the shadows and be legal contributors to the country they have known their entire lives. These protections are long overdue," Gimenez said. "South Florida is home to countless people who were brought to the United States at a young age through no fault of their own. These individuals, who go to our schools, are friends with our children and grandchildren, and are our neighbors and colleagues, deserve an opportunity to achieve the American Dream.
"No legislation that comes out of a partisan, gridlocked process is perfect, and this legislation is far from being the ideal solution. Despite banning gang members from falling into this protected status, in its current form, this bill does not allow immigration officials to use local, state, and national databases to identify gang members. The bill also moves the entry deadline up by 4 years, allowing 18-year-olds to come to the United States just before the January deadline and qualify for protected status, disregarding the original intent of DACA recipients to be for young children," Gimenez added.
The South Florida Republican called the bill flawed and called on the U.S. Senate to repair the proposal.
"Since the House of Representatives did not give Republicans any legitimate opportunity for amendments to the bill or input of any kind, I urge the Senate to remedy these concerns moving forward and get a bill to President Biden's desk that will give Dreamers the protections they need once and for all," Gimenez said.
Republicans who voted against the bill said it would lead to more illegals getting amnesty.
"There is a crisis at our border and this dangerous legislation only serves to incentivize more illegal crossings by granting amnesty to millions of illegal immigrants. With Border Patrol encountering an average of 565 unaccompanied children a day, and some migrant facilities operating at over 729 percent capacity, we cannot afford misguided policies that fan the flames of the blazing disaster at the southern border." said U.S. Rep. Greg Steube, R-Fla.
"We are experiencing a perilous crisis at our southern border thanks to the Biden administration," U.S. Rep. Scott Franklin, R-Fla said. "While we need to address the status of young people brought here through no fault of their own, this bill greatly expands the reach to include known gang members by deliberately stopping authorities from reviewing gang affiliations—rewarding dangerous criminals with citizenship. We should be working to deport illegal criminal gang members to protect our communities, and address the crisis at our border before taking any other action. I urge my Senate colleagues to oppose this bill and work to address our border crisis immediately."
Reach Kevin Derby at kevin.derby@floridadaily.com.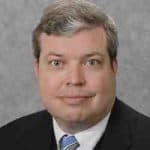 Latest posts by Kevin Derby
(see all)