Joined by 11 Republicans, including three from South Florida, the Democratic majority in the U.S. House voted on Thursday night to remove U.S. Rep. Marjorie Taylor Greene, R-Ga., from two committees.
Greene was removed due to her controversial series of social media posts which have ranged from spreading anti-Semitic conspiracy theories to questioning whether the Parkland school shooting took place.
U.S. Rep. Debbie Wasserman Schultz, D-Fla., introduced the resolution removing Greene from the U.S. House Budget and the Education and Labor Committees, noting that she liked posts calling for the murder of U.S. House Speaker Nancy Pelosi, D-Calif.
"Congresswoman Greene's past support and recent refusal to apologize or express remorse for her history of advocating violence, intimidation and racism is not just dangerous, but it brings shame on the entire House of Representatives. It is also exactly the kind of conduct that helps fuel domestic terrorism, some of the worst of which we saw on Jan. 6th inside the Capitol. A member cannot represent and respect this institution, while also calling for violence against those who serve inside it. Today, members from both sides of the aisle voted to uphold our oath to protect this institution and rebuke anyone who would use lies, conspiracy theories and violent rhetoric to harm or intimidate those who serve in it," Wasserman Schultz said.
She also praised the three South Florida Republicans–U.S. Reps. Mario Diaz-Balart, Carlos Gimenez and Maria Elvira Salazar–who voted to remove Greene from the committees.
"I'm especially proud that my three South Florida Republican colleagues cast this difficult vote of conscience to remove Taylor Greene from her House committees. Her promotion of conspiracy theories and intimidating actions were especially painful to the dear families we have come to know and represent who are still recovering from the Parkland mass shooting that took 17 lives. Together, we took an important step toward restoring integrity, security, decorum, and truth in this House," Wasserman Schultz said.
"There are real-world consequences to dangerous anti-Semitism, Islamophobia, racism and conspiracy theories," insisted U.S. Rep. Ted Deutch, D-Fla. "There must be accountability. If not, we'd be rewarding her behavior with a Committee platform to amplify this dangerous hate."
U.S. Rep. Bill Posey, R-Fla., weighed in on the vote and ripped into Pelosi and the Democratic leadership.
"Today the House Democrats in an unprecedented partisan step removed a Republican House member from her committee assignments for rhetoric and social media posts they disagree with," Posey said. "By removing her from her committee they are silencing the voices and over-ruling the will of her constituents. Rep. Greene secured 75 percent of the vote in November and it is an abuse of power to deny her the same rights and privileges of all other members of Congress. Sadly it seems to be par for the course under Speaker Pelosi, who on January 3rd used her six-seat majority to take away a right of Republicans to offer a final amendment to legislation on the House floor – a right that had been in place for over 100 years. On week two, she led a second impeachment of President Trump and this week she also forced a partisan fiscally irresponsible budget through the Congress that will add $13 trillion to the national debt. Her calls for 'unity' ring hollow with partisan acts like these."
"Do I approve of the speech I hear – whether it is pro-socialist and anti-American values, or anti-Semitic language or ridiculous and false conspiracy theories? Absolutely not. My record is clear. Our discourse as a nation must be based on truth and facts. I believe everyone should be treated with kindness and respect. I do not engage in personal attacks. I don't even run attack ads on my opponents during election season," said U.S. Rep. Dan Webster, R-Fla..
"Democrats are choosing to pursue a resolution to strip a Republican member of Congress of her committee memberships for comments made while she was a private citizen. Yet, they have categorically refused to hold accountable Democrat colleagues who are serving on committees, including as Chair of a Committee, despite having engaged in anti-Semitic speech or encouraging violence against other public officials. This double standard illustrates that House Resolution 72 is not about holding members of Congress accountable or to a higher standard, it is an act of partisan politics. At a time when emotions are already high, partisan actions like these throw more fuel on the fire and distract from tackling the issues of greatest concern to hardworking Americans," Webster added.
While he voted to remove Greene, Gimenez said he intended to help Democrats to the same standards they used.
"I voted to remove Congresswoman Marjorie Taylor Greene from her committee assignments. Her comments and intent to spread lies and conspiracies must not be tolerated. When she goes after students, victims, and survivors of senseless gun violence as in the case of the Parkland High School shooting, she loses all credibility as someone assigned to crafting policies in protection of our children from violence. We cannot allow Congresswoman Greene's comments and behavior to prevent us from governing responsibly," he said.
"Now that this high standard has been set, I call on Speaker Pelosi and House Democrats to review and heavily weigh the consequences of similar anti-Semitic, conspiratorial, and violence-invoking comments made by House Democrats. Too often, Democratic members of Congress are let off the hook when deeply hurtful comments are swept under the rug for the sake of political expediency. I look forward to my colleagues across the aisle applying this standard to all members of Congress," Gimenez added.
Reach Kevin Derby at kevin.derby@floridadaily.com.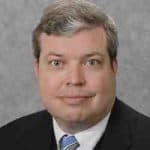 Latest posts by Kevin Derby
(see all)