This week, Saint Leo University, a Catholic school based in Pasco County, announced it will offer a new Bachelor of Arts degree in emergency management which will start in January.
St. Leo unveiled the new program, which will be fully online, on Monday.
"Faculty at Saint Leo were inspired to create the new program by the sustained demand across the country for people trained in managing coordinated response to disasters, fires, and other emergencies caused by conditions ranging from coastal flooding and powerful storms to industrial accidents and criminal actions. Emergency management directors can work for local and state public agencies, private-sector companies, hospitals, and nonprofit organizations, according to the U.S. Bureau of Labor Statistics," the university noted.
"Saint Leo anticipates its new degree program will appeal to adults who are still in their 30s, and want to advance in their careers. Many of the likely students are people already working in fields including law enforcement, fire safety, public works and utility systems, and related occupations," said Dr. Phillip Neely who chairs the undergraduate criminal justice program in St Leo's College of Education and Social Services. "They may have completed some occupational training, come from a military background with some relevant skills training, and perhaps have a two-year degree. They need to get a bachelor's degree to get promoted."
Dr. Susan Kinsella, the dean of the College of Education and Social Services, said the university would use instructors with experience in the field.
"Throughout our College of Education and Social Services, we offer applied programs that are developed by faculty who are former practitioners in the field, and that were created for students who want to be in the helping professions like teaching, criminal justice, social work, or human services," Kinsella said.
The new major will included courses in principles and practices of emergency management, emergency planning, hazard identification, interagency management, leadership skills and ethics, technology in emergency management, social impacts of disaster and terrorism and emergency management. It will also include electives focusing in fire safety operations and departments, crisis communications, emergency operations center management and management of large-scale events and critical incidents.
The new program will cost $370 per credit but active-duty military personnel will have a discount and pay $250 per credit.
There are around 12,000 students currently at the university and more than 90,000 alumni.
Reach Kevin Derby at kevin.derby@floridadaily.com.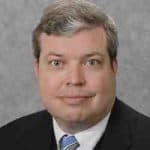 Latest posts by Kevin Derby
(see all)