 Gov. Ron DeSantis has officially proclaimed Nov. 9 – 15 as Florida Recycles Week and the Florida Recycling Partnership and Florida Department of Environmental Protection (DEP) are joining forces to encourage all Floridians to recycle.
During the kickoff educational webinar presented by the Florida Recycling Partnership and DEP, several companies and organizations were recognized for their recycling efforts.
On Monday, DEP Sec. Noah Valenstein recognized Charlotte, Lee, Palm Beach and Pinellas Counties for meeting the interim statewide recycling goal of 70 percent for 2019 and Walt Disney World Resort with the department's Recycling Recognition Award.
"Through dedicated partnership, we can continue to increase the recycling rate in Florida and further reduce the amount of solid waste that can impact our state's unparalleled resources," Valenstein said on Monday. "I would like to thank our private and public partners for their commitment to sustainability and environmentally friendly recycling practices as we continue protecting Florida together."
"At Walt Disney World Resort, caring for the environment is core to who we are and we continuously look at how we can operate our business in environmentally responsible ways from how we build and refurbish our facilities to how we manage our waste to lessen its impact on nature," said Dr. Mark Penning, the vice president of Animals. Sciences and Environment at Disney Parks. "We are honored to receive recognition from the Florida Department of Environmental Protection and incredibly proud of the Disney Animals, Sciences and Environment and Facilities Asset Management teams who made these achievements possible. Their shared commitment to and passion for environmental protection are inspiring to all and continue to drive success in our recycling and waste minimization efforts."
Florida Recycling Partnership Chair Dawn McCormick announced the following 2020 Recycling Champion Award Winners:
Anheuser-Busch
DAR PRO
Florida State University
Keep Tampa Bay Beautiful
Sarasota County Solid Waste
A webinar will be held in December for Champion Award recipients to present their award-winning programs.
Florida Recycles Week continues with daily social media themes that include:
"You Can Recycle Right" (Nov. 9) – What are the right items to place in curbside recycle containers: plastic bottles and jugs, aluminum and steel cans, paper and cardboard.
"Recyclable but Not Curbside" (Nov. 10) – Items such as plastic bags and packaging film can't be recycled at curbside, but certain stores have collection bins for these items. Also, tips for donating clothing and shoes.
"Recycle on the Go" (Nov. 11) – Look for recycling containers while on the road. If you can't find a recycling bin while traveling, make sure to have a bag in your car so you can take your plastic bottles and aluminum cans home and recycle them.
"Buy Recycled" (Nov. 12) – Look for items made with recycled content when you make your purchases.
"Every Bottle Back" (Nov. 13) – Recycling plastic and glass bottles is more important than ever.
"Food Waste" (Nov. 14) – How to reduce, reuse and recycle food items.
"Take the Pledge" It's America Recycles Day! (Nov. 15) – Visit FloridaRecycles.org to take the pledge.
The Florida Recycling Partnership is a coalition of leading Florida companies and associations with the mission to educate policymakers, business leaders and the general public about the benefits of recycling.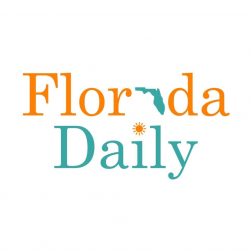 Latest posts by Florida Daily
(see all)