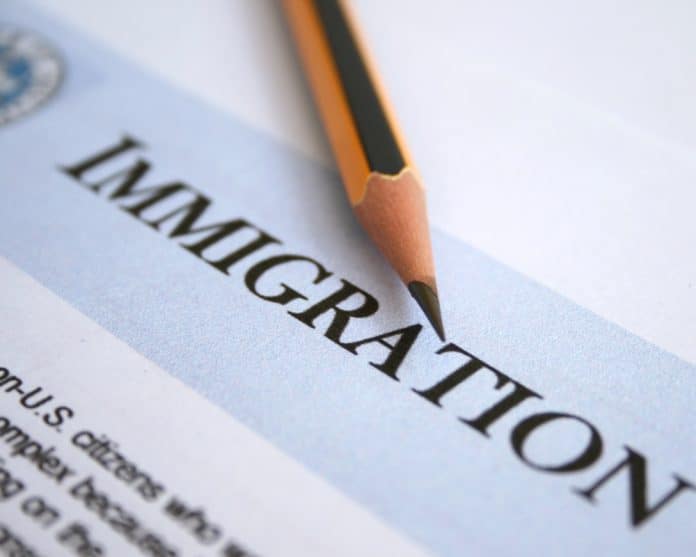 State Rep. Cindy Polo, D – West Palm Beach, filed a bill designed to prevent law enforcement agencies from detaining suspected illegal immigrants.
If passed, police would no longer be able to hold someone at the request of Immigration and Customs Enforcement (ICE). Law enforcement officials would not be able to serve a warrant on behalf of ICE, and could only turn over an illegal immigrant to the federal government if they were served with a warrant or a court order.
State Rep. Elizabeth Fetterhoff, R – DeLand, tore into the proposal.
"From what I can tell, she is basically trying to preempt federal law," Fetterhoff told Florida Daily about Polo and her proposal.
Fetterhoff doesn't think the bill will even get a hearing in the GOP-controlled state House, pointing to bill cracking down the sanctuary cities bill which passed last year and was signed into law as the direction the state is headed. She said there was no appetite for a bill that would basically catch and release illegal immigrants.
"I think it would cause a lot of chaos," Fetterhoff told Florida Daily. "By not following those federal laws and federal mandates in situations like this, we are allowing individuals to flaunt our laws. It would also basically tell the federal government we are not going to follow what you are asking us to do and there could be major repercussions."
Florida Daily arranged to speak over the phone with Polo about the bill. She started by saying her bill is really not a reaction to the sanctuary cities bill that passed last year. After a break in the conversation, Polo described the bill to Florida Daily.
"It prevents local law enforcement from acting as ICE officials," Polo said. "They would not be issuing base warrants, or would not be an extension of sort of this new policy of issuing these ICE warrants."
After another break in the conversation, Polo asked to call Florida Daily back but she did not reach back out. Texts to her went unreturned.
The bill is not expected to pass either chamber of the Legislature.
Reach Mike Synan at mike.synan@floridadaily.com.
Latest posts by MIKE SYNAN
(see all)