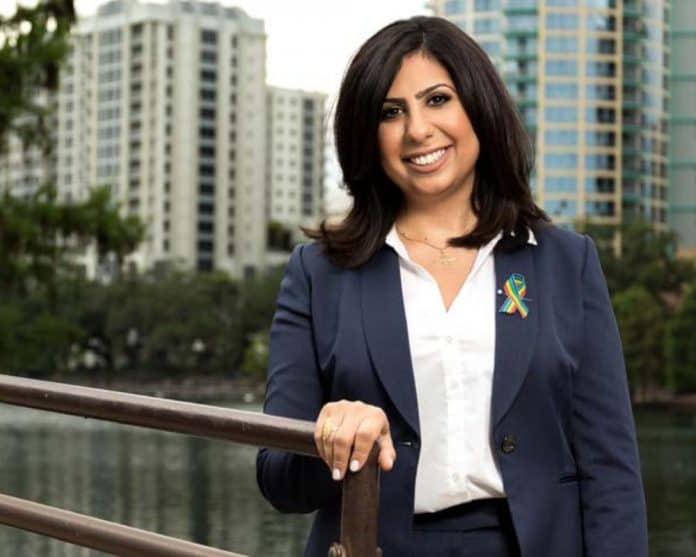 State Rep. Anna Eskamani, D-Orlando, has filed a bill to limit a voucher program passed last year and championed by Gov. Ron DeSantis.
Eskamani's bill would keep voucher dollars from going to private or charter schools unless they limit any and all discriminatory practices, including forcing all schools that take public dollars to be ADA compliant.
"I've always expressed concern around the for-profit model for education," Eskamani said. "I've absolutely expressed concerns with the fact that there is close to no regulation of the voucher system."
Eskamani told Florida Daily that her end goal is not to get rid of charter schools. Even religious schools have a place, according to the Orlando Democrat, if they adopt inclusionary policies. She is pushing this bill because some gay students have been denied acceptance to some religious schools through the voucher program.
"Just like we expected and suspected, these voucher programs were allocating public dollars to schools that discriminate against, at this point we know, LGBTQ children and children with disabilities by having language that explicitly bars students with those identities to attend or even be considered for attendance," she said.
Eskamani claims that a student simply claiming they are gay could be grounds for expulsion at some schools that are accepting tax dollars through the voucher program. This policy is even listed in some student handbooks, according to Eskamani.
"What is so concerning about the language we are seeing in some of these handbooks is that it is very stigmatizing to say that we are not going to accept children who have any refection of a disability," she said.
The bill would ban private or charter schools from taking dollars from the state unless they would agree to not discriminate based on sexual orientation, gender identity, race, religion, or disability. This would force, for example, a Muslim school to take a Jewish child if they accepted any state dollars, or a Christian school to be forced to accept Muslim students.
Eskamani is also worried about students with physical or mental disabilities.
She wonders what would happen to a child attending a private school on a voucher who was diagnosed mid-year with autism when a school makes it clear in their policies that they do not accept disabled students. She pointed out that sometimes parents don't know their child has a disability and learn about it from a doctor.
"Are they going to disclose it to the school for fear of expulsion?" Eskamani asked. "Are they maybe never even going to follow up with a doctor's order for fear of expulsion? You just can't have that type of language in your handbook."
Forcing private or charter schools to take disabled kids would be exactly the opposite of what DeSantis is trying to accomplish. He wants the tax dollars to follow the student wherever they can get the specialized care that suits them best, be it a public or a private school. The governor's announcement came at the Pace Brantley School, a small private school that serves children with ADHD, autism and other mental disabilities. Forcing all schools to take these children may hurt them in the long run.
Eskamani's solution to this problem is a simple one, insisting telling parents before their child attends a school that it might not be the best place for their child.
The sophomore representative is hoping to get corporations behind her proposal, by targeting those that have both inclusion policies and give money to charter schools.
"It seems very ironic that these groups would give to this program which funds bigoted and hateful institutions while they try to carry this banner of being really inclusive," she told Florida Daily.
Look for Eskamani and her allies to put pressure on those companies to stop giving to the programs if this bill stalls. She also plans to tell her Republican colleagues that the current system of vouchers is not even close to the free enterprise system the GOP holds dear.
Reach Mike Synan at mike.synan@floridadaily.com.
Latest posts by MIKE SYNAN
(see all)