U.S. Rep. Stephanie Murphy, D-Fla., continues to help steer federal funds to a growing airport in Central Florida.
Murphy announced this week that the Federal Aviation Administration (FAA) is sending $10.2 million to the Orlando Sanford International Airport (SFB) to renovate more than 12,000 feet of runways.
"As a world-class destination, our community needs a world-class infrastructure that will help fuel central Florida's economic growth," said Murphy on Thursday. "I'm proud to announce this significant federal investment at Orlando Sanford International Airport, which will make travel safer and more efficient in our region. I'll keep working to secure funding that will allow Seminole County to boost tourism, increase economic development, and create more and better-paying jobs."
"This is wonderful news!" said SFP President Diane Crews. "As Orlando Sanford International Airport continues to grow, the support of our legislators remains critical to our success. We greatly appreciate the diligent efforts of Rep. Murphy on our behalf to prioritize the airport's needs and concerns in Washington DC and look forward to moving ahead with this long-awaited project."
Back in June, Murphy announced the FAA would send $4.5 million to SFB to upgrade lighting equipment, building a new tarmac and have more airfield guidance signs.
"I'm pleased to announce this federal investment at Orlando Sanford International Airport, which will boost tourism and economic development in the region," said Murphy. "A world-class destination needs a world-class infrastructure, and I'll keep fighting for investments like this that facilitate central Florida's growth, bring in more industry, and create more and better-paying jobs for Seminole County."
In September 2018, Murphy announced the FAA sent $1,031,228 federal to produce a new mandated Master Plan which, the congresswoman's office noted, "is an FAA requirement that allows the airport to refine its plan to improve and expand facilities, increase domestic and international flights, and enhance the overall passenger experience." At the end of July 2018, Murphy announced the FAA was sending $4.2 million to SFB to improve its operations and customer experience including expanding aircraft parking. These funds are in addition to $5.6 million that Murphy announced in September 2017 to expand the main taxi runway at SFB and add four new gates to the airport.
SFB continues to rank as one of the fastest-growing airports in the country, going from less than 1.6 million passengers in 2011 to this year when it is expected to have 3 million passengers. SFB helps add more than 23,000 jobs and more than $3 billion to Central Florida.
After upsetting longtime U.S. Rep. John Mica, R-Fla., in 2016 to represent a swing district in Central Florida, Murphy could be a Republican target in the 2020 election cycles though she did impressively defeat then-state Rep. Mike Miller in last year's general election.
Reach Kevin Derby at kevin.derby@floridadaily.com.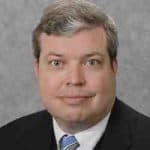 Latest posts by KEVIN DERBY
(see all)