 This week, U.S. Rep. Stephanie Murphy, D-Fla., showcased her support for U.S. Rep. Adam Kinzinger's, R-Ill., "Readily Ending Debt Under Corporate Engagement (REDUCE) Act."
Kinzinger introduced the bill last week and Murphy highlighted her support of it on Wednesday.
"This bipartisan legislation would help employees with student loan debt repay their loans. Thanks to the March 2020 CARES Act, an employer may provide an employee with up to $5,250 per year to help the employee repay their student loan, and the employee does not have to pay federal taxes on that benefit. In addition, an individual with student loan debt can deduct up to $2,500 of interest paid on their loan during the year. However, current law limits the combined benefit to a maximum of $5,250. The REDUCE Act removes this restriction so that employees with student loan debt can receive the full amount of both the employer-provided benefit and the interest deduction," Murphy's office noted.
"Currently, Americans collectively owe more than $1.6 trillion in student loan debt. This growing issue will continue if we do not make practical changes to solve it now," said Kinzinger. "I'm proud to take on this critical issue with my colleague Representative Murphy. The REDUCE Act will provide a simple adjustment to the tax code providing employees with a stronger tool to pay off their student loan debt faster."
"Nearly 45 million Americans—including 2.6 million Floridians—have student loan debt, and the burden can be economically and emotionally crushing," said Murphy. "I'm proud to co-lead this bipartisan bill with Congressman Kinzinger to give student loan borrowers another tool to alleviate this burden."
The bill was sent to the U.S. House Ways and Means Committee last week. So far, there is no companion measure over in the U.S. Senate.
Reach Kevin Derby at kevin.derby@floridadaily.com.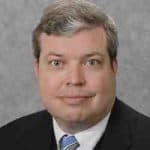 Latest posts by Kevin Derby
(see all)