Noting the continued opioid crisis, Central Florida congresswoman is behind a bill to reform how Medicaid and the Children's Health Insurance Program (CHIP) covers addiction treatment.
U.S. Rep. Stephanie Murphy, D-Fla., is co-sponsoring U.S. Rep. Brian Fitzpatrick's, R-Penn., "Road to Recovery Act." U.S. Rep. Annie Kuster, D-NH, is also co-sponsoring the proposal.
"This bill would repeal a federal law—called the 'IMD exclusion'—and authorize Medicaid and CHIP to cover treatment at licensed, accredited residential facilities for individuals addicted to opioids and other drugs. The IMD exclusion is a long-standing policy that prohibits federal Medicaid matching funds to states for services rendered to Medicaid-eligible individuals who are patients for substance use disorder and mental health treatment. Some states have used an 'in lieu of services' provision allowing for inpatient treatment, but with limitations on patient population, facility size, and length of stay. These limitations disproportionately affect Medicaid beneficiaries," Murphy's office noted on Monday.
"Opioids have destroyed lives, families and communities throughout Central Florida and this country," said Murphy. "Congress must pursue bipartisan solutions to end the opioid epidemic, which is why I'm proud to partner with Reps. Fitzpatrick and Kuster to introduce legislation that will help ensure that men and women addicted to opioids can obtain the high-quality treatment they need and deserve."
"I am proud to re-introduce the Road to Recovery Act with Reps. Kuster and Murphy. This bipartisan, commonsense legislation would remove the IMD exclusion for substance use disorder and help states expand access to inpatient addiction services for Medicaid enrollees in a fiscally responsible manner while not intruding on a state's flexibility to implement care. The 'IMD exclusion' blocks access for the most vulnerable in our society," said Fitzpatrick. "Pennsylvania has been overwhelmed by the opioid epidemic, and an important part of combatting this epidemic is by ensuring that more Americans can receive life-saving care. Our constituents need treatment for addiction, and they need it now."
"It is unacceptable that some of our most vulnerable Americans – including children, people with disabilities and those with limited incomes – who are enrolled in Medicaid or CHIP are not able to access the substance use disorder treatment they need," said Kuster. "This legislation aims to remove the barriers that are in place and help ensure those who are struggling with addiction have access to the care they need, benefiting the health of our communities and the economic wellbeing of our state. I'm pleased to introduce this much-needed, bipartisan measure alongside my colleagues and I'll continue my efforts to combat the substance use epidemic plaguing communities across the country."
The bill's supporters noted around 67,000 deaths across the nation last year due to overdoses.
"According to the U.S. Department of Health and Human Services, substance abuse costs the country more than $600 billion annually and, based on conservative estimates, each dollar invested in addiction treatment programs yields a return of $4 to $7 in reduced drug-related crime, criminal justice costs, and theft. When the return on investment is applied to healthcare costs, the total savings can exceed a ratio of 12:1," Murphy's office noted.
The bill was sent to the U.S. House Energy and Commerce Committee at the end of last week. So far, there is no companion bill over in the U.S. Senate.
Reach Kevin Derby at kevin.derby@floridadaily.com.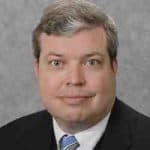 Latest posts by Kevin Derby
(see all)