 With one federal shutdown ended last month but another one possibly on the way, a congresswoman from Florida is looking to make sure members of Congress do their jobs if another one occurs.
U.S. Rep. Stephanie Murphy, D-Fla.,teamed up with U.S. Rep. Brian Fitzpatrick, R-Penn., a frequent legislative ally, to bring out the "Keep Congress Working Act" which  "would require Congress to remain in session and work if the government is shut down."
Murphy's office showcased the proposal on Tuesday.
"The last government shutdown lasted a record-breaking 35 days, costing American taxpayers more than $3 billion and forcing thousands of federal workers to struggle to make ends meet after weeks without pay. During the last shutdown, Congress was in recess for more than 20 days," the congresswoman's office noted. "The Keep Congress Working Act would prevent Congressional leaders from concluding legislative business for more than 12 hours if the government is not funded either in part or as a whole."
"No business in America would tell its leaders to pack up and go home in the middle of a crisis. It is irresponsible to ignore our duty to govern while a shutdown remains unresolved. When Congress fails to do its most basic responsibility of funding the government, it should be forced to keep working until both sides can agree to a sensible solution. This bipartisan legislation would simply ask Congress to do the bare minimum—stay in town and work around the clock until the job is done," said Murphy.
"It's the basic duty of Congress to fund the federal government. Shutdowns disrupt government services, compromise national security, and cause uncertainty for federal employees. Critical funding for programs like the Violence Against Women Act lapse. Congress should follow the way the American people run their businesses and manage their families: lead by example to build consensus and solve problems in a dignified, honorable manner," said Fitzpatrick.
The two representatives have worked together before including a bill banning members of Congress from lobbying and withholding congressional pay if Congress fails to pass a budget on time.
Now in her second term in Congress, Murphy has grown increasingly prominent, including leading the House as speaker pro tempore earlier this month.
After working in business and at the Pentagon under President George W. Bush, Murphy burst on the Florida political scene in 2016 when she upset longtime U.S. Rep. John Mica, R-Fla. While she was a top Republican target last year, Murphy easily dispatched state Rep. Mike Miller to win a second term. Since then, Murphy has scored some plum assignments including being named to the powerful U.S. House Ways and Means Committee.
She now cochairs the Blue Dog Coalition, a group of moderate Democrats who stress fiscal responsibility and a strong defense, and chairs the Future Forum, a group of younger House Democrats.
Kevin Derby can be reached at Kevin.Derby@floridadaily.com.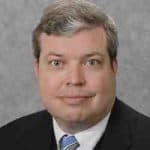 Latest posts by Kevin Derby
(see all)