Two Democrats in the Florida delegation–U.S. Reps. Stephanie Murphy and Darren Soto–want to add the Little Wekiva River to the National Park Service's Wild and Scenic Rivers program so it can get federal funds to help protect it.
Last week, Murphy introduced the "Little Wekiva River Protection Act" with Soto as a co-sponsor.
Murphy noted that she visited the river earlier this month and stressed how it has changed.
"The Little Wekiva River used to be more than four feet deep and was enjoyed by individuals on kayaks, canoes, and small motor craft. Recently, the river has been rapidly overwhelmed by silt and debris, resulting in some areas becoming completely dry," Murphy's office noted.
"During my visit to the Little Wekiva River this month, I was struck by the environmental damage I saw," said Murphy. "The degradation has severely limited the ability of residents to enjoy the river, created an increased risk of flooding, and destroyed animal and plant habitats. Alongside local advocates, I am working to save the river before it's too late. This bill is one of numerous steps I have taken to protect this natural treasure so it can be enjoyed by Floridians for generations to come."
"I am proud to work with Congresswoman Murphy and the House Committee on Natural Resources to protect the Little Wekiva River with a Wild and Scenic River designation," said Soto. "Together, we will also work to stop the silt flows and ensure that its natural beauty is restored for future generations to enjoy."
Murphy has called on the Environmental Protection Agency to determine what is damaging the river and led efforts in the U.S. House to designate $688,000 to help restore it. The House approved the funds as part of a larger measure that has not yet cleared the U.S. Senate.
"The Wild and Scenic Rivers program consists of rivers that have exceptional scenic, recreational, geologic, fish and wildlife, historic, cultural, or other values, and which are therefore given federal funding and other forms of support to protect them from degradation. The larger Wekiva River was added to the program in 2000. The Wekiva Wild and Scenic River System consists of the Wekiva River, along with Rock Springs Run, Wekiva Springs Run, and Black Water Creek, but the Little Wekiva River is not included. Murphy and Soto's bill would add the Little Wekiva River to the existing Wekiva Wild and Scenic River System," Murphy's office noted.
The bill was sent to the U.S. House Natural Resources Committee, on which Soto sits, last week. There is currently no companion measure in the U.S. Senate.
Reach Kevin Derby at kevin.derby@floridadaily.com P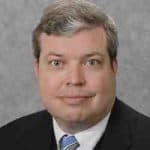 Latest posts by KEVIN DERBY
(see all)