U.S. Rep. Stephanie Murphy, D-Fla., announced on Monday that she will not challenge  U.S. Sen. Marco Rubio, R-Fla., in 2022.
Murphy said she would focus on building the Democratic Party in Florida instead of running against Rubio.
"Since February, I have been traveling the state of Florida listening to my fellow Democrats about how we can regroup and re-energize our state party ahead of the 2022 elections," Murphy said. "We've had too many close losses in Florida, and so I wanted to use my experience from winning tough races to help the party prepare itself. At the same time, I have been seriously considering a run for the U.S. Senate in either 2022 or 2024. I am deeply disappointed by our current representation. I think both Senators Marco Rubio and Rick Scott repeatedly put their own interests above the interests of the people of Florida.  And I'm grateful to all the Floridians who have reached out to me over the last few months encouraging me to run against Marco Rubio.
"I wouldn't be considering a run if I didn't think I'd be a strong nominee. I have won every single race I've run, including a primary and tough generals in one of the toughest seats in the country," Murphy added. "And the reality is that Marco Rubio will not be an easy opponent especially if it's on the heels of a bruising primary where Democrats spend millions attacking each other instead of using those millions to build the infrastructure we desperately need to win. So I have decided instead of running for the U.S. Senate, I will devote my energy to helping make our party stronger.
"While I will not be running statewide in 2022, I will work to help the Democratic party build towards statewide success.  We must start now with unity of effort if we want the state to be ready to put the White House, a Senate seat, and more state and local races in the democratic column in 2024," Murphy continued. "I'm an incredibly proud and patriotic American. My family fled tyranny and thanks to the power and generosity of America, I'm the first woman in my family to go to college and the first Vietnamese American woman in Congress. And I think the opportunities that allowed my family and me to work hard and get ahead are slipping away from too many Americans. So I'm not going anywhere. We have so much work that remains undone. I'll be working in Congress to fight for Florida and working with the White House to get us through this pandemic and help build our economy back better than before. I'm excited about the work ahead, and I'm looking forward to it because I will never stop fighting for Floridians and for progress that moves this nation forward."
First elected to Congress in 2016 when she upset longtime U.S. Rep. John Mica, R-Fla., Murphy has tried to claim the center on Capitol Hill. Her caucus memberships including helping lead the Democratic National Security Task Force, the Blue Dog Coalition and the Future Forum. Murphy is also a member of the New Democrat Coalition and the Problem Solvers Caucus.
Noting that she represents a swing district, the National Republican Congressional Committee (NRCC) put Murphy on notice that she will be a top target in 2022.
"Stephanie Murphy votes in lockstep with Nancy Pelosi's socialist agenda and will be fired by Floridians in 2022," said NRCC Spokeswoman Camille Gallo on Monday.
With Murphy out of the race, U.S. Rep. Val Demings, D-Fla., who opened the door to running against Rubio earlier this month, becomes the favorite in the primary. If she enters the race, Demings would not have an open shot in the primary. Allen Ellison entered the race back in December but he did not do well in his two bids for Congress. Former U.S. Rep. Alan Grayson, D-Fla., launched a Senate bid at the end of March but he is coming off some political losses, getting blown out in the Democratic Senate primary in 2016 and losing to U.S. Rep. Darren Soto, D-Fla. in 2018. In recent weeks, former State Attorney Aramis Ayala, who garnered national attention for refusing to seek the death penalty, opened the door to getting in the Senate race but she is likely to run for Congress to replace Demings.
Reach Kevin Derby at kevin.derby@floridadaily.com.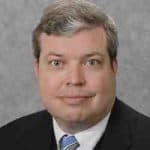 Latest posts by Kevin Derby
(see all)