 U.S. Rep. Stephanie Murphy, D-Fla., announced this week that the U.S. Department of Justice (DOJ) is sending funds to Central Florida to help law enforcement and mental health programs in the region.
Murphy said on Thursday that the cities of Sanford and Casselberry and Seminole and Orange Counties will be getting DOJ funds.
"The city of Sanford will receive $34,571, the city of Casselberry will receive $10,650, and Seminole County government will receive $42,721 from the Edward Byrne Memorial Justice Assistance Grant (JAG) program. These investments will support a broad range of activities to prevent and control crime and improve public safety. These include law enforcement, prosecution, public defense, and court activities; crime prevention and education; corrections; drug treatment and enforcement; technology improvements; crime victim and witness initiatives; and mental health programs, including behavioral programs and crisis intervention teams," the congresswoman's office noted.
"Every child deserves to grow up in a safe, drug-free community and have the best education possible, which is why I'm so proud to announce these investments," said Murphy. "When we invest in public safety, we not only save lives, but we also increase the quality of living for everyone. I'll continue working with local officials to deliver critical federal dollars to our region – on investments from infrastructure to public safety – so that we can make central Florida a safer, more prosperous community for everyone."
The Orange County School Board will receive more than $70,300 from DOJ's Office of Community Oriented Policing Services (COPS) as part of their School Violence Prevention Program (SVPP).
"This program provides funding directly to states, local governments, Indian tribes, and public agencies (including school districts and local law enforcement agencies) to be used to improve security at schools and on school grounds. Awards may include funding for coordination with local law enforcement; training for local law enforcement officers to prevent school violence; placement and use of metal detectors, locks, lighting, and other deterrent measures; installation of technology for expedited notification of local law enforcement during an emergency; and/or any other measure that may provide a significant improvement in security," Murphy's office noted.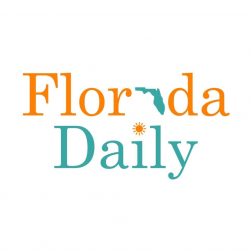 Latest posts by Florida Daily
(see all)